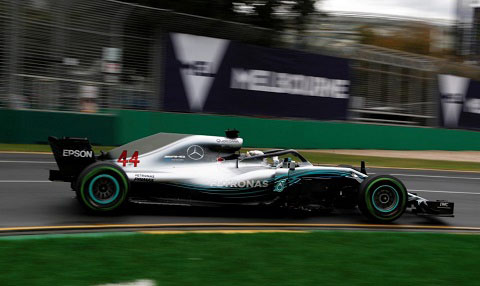 SINGAPORE, CMC – Reigning World champion Lewis Hamilton produced a "magic lap" to grab pole position and install himself as early favourite for today's Singapore Grand Prix at the Marina Bay Circuit.
With the Ferraris odds-on bets for front row of the grid, the 33-year-old stormed to a time of one minute, 36.015 seconds – six-tenths faster than Red Bull's Max Verstappen who snatched second place on the grid.
Sebastian Vettel of Ferrari and Hamilton's Mercedes teammate, Valtteri Bottas will share second row while the other Prancing Horse of Kimi Raikkonen will start from fifth.
"That was a hard qualifying session. That lap felt like magic. I don't know where it came from, but it all came together," Hamilton said afterwards.
"I want to say a huge thank you to all the team, everyone is working so hard to pull out extra bits and today, I managed just for that one lap to get it right.
"Next one, I was trying to push a bit more. I'm super overwhelmed, absolutely overwhelmed. My heart is racing, I might have an anxiety attack in a second!"
Hamilton is the championship leader on 256 points, 30 points clear of Vettel but the Ferraris were expected to be faster over this weekend's circuit.
And true to form, Vettel and Raikkonen were quickest in the final practice ahead of final qualifying, with Hamilton's time good enough for third.
On that evidence, Hamilton said he believed Mercedes would not be able to compete with their arch-rivals.
"I was nervous going into qualifying because I didn't think we had the pace, we were half a second behind these guys. I was thinking there was no way I could find half a second," said the Brit, whose paternal grandparents hail from the Caribbean island of Grenada.
"In Q1 (qualifying one), we went through on the ultra. We got into the last session, and it was about putting all the bits you found in practice and trying to see if you could put it in the perfect puzzle. 99.9 per cent of the time it doesn't go right.
"But I didn't have wheelspin, I didn't have snap, the car was just underneath me and I managed to maximise pretty much every corner, I can't remember one I thought I could do more."
Hamilton enters today's contest fresh off his victory at Monza two weeks ago, the first race following the resumption from the summer break.
Around the Web