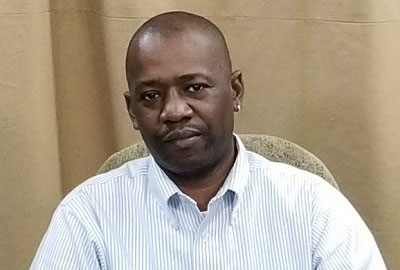 ST GEORGE'S, Grenada, CMC – Grenada Invitational Inc, the company which spearheaded the organising of the Grenada Invitational, will be looking to appoint a new chairman shortly following the resignation of Michael Bascombe.
The Grenadian media practitioner, the founder of the track and field meet, tendered his resignation on September 11, with the development coming following a revelations that the company had failed to meet its financial obligation to some service providers and athletes who participated in the 2018 meet last April.
Bascombe said that he was not forced to terminate his relationship with the company but believed the decision was in the best interest of the meet.
"I resigned voluntarily. It was a difficult decision to make but I believe it's in the best interest of the entity," he explained.
"I am of the opinion that my contribution to the progress of the Grenada Invitational is very limited and thus allowing the other directors to determine the direction in which the company should move."
He said that in his capacity as chairman he realised there had been a breakdown in communications between the directors and himself, leading to a situation where he was uninformed about the current financial situation with regards to outstanding payments.
"If this cannot be provided, then something is wrong," he said.
Chief financial officer of Grenada Invitational Inc, Fenton Frederick, promised to issue an official response regarding the situation of non-payment of monies but had not done so up until Tuesday.
Prime Minister Dr Keith Mitchell confirmed that he was aware of the non-payment issues but made it clear that it was the responsibility of the Grenada Invitational company "to honour its obligations to athletes and all concerned."
The Government of Grenada has provided financial and technical support to the hosting of the games.
CMC Sports also understands that track and field's world governing body, the IAAF and continental governing body, NACAC, have contacted their Grenada counterparts enquiring about the financial commitment to athletes.
Bascombe, who currently resides in the United States, is a Grenadian sports journalist by profession, who has provided coverage for several major global meets including the Olympic Games.
He said moving into the area of sports event planning and management had been the realisation of a deeper contribution to the sector.
"Initial discussions for [the Invitational] began since 2011 and was pleased to have it happened in 2017 and 2018," he said while explaining that the event crossed political boundaries.
"Despite differing political views both Prime Minister Dr Keith Mitchell and former sports minister Patrick Simmons were both united in support for the meet."
Around the Web