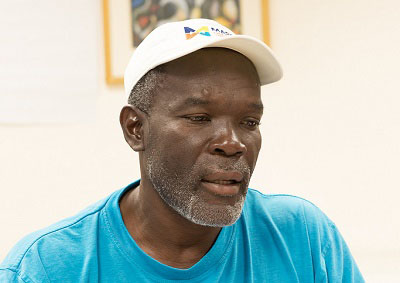 ST JOHN'S, Antigua, CMC – Leeward Islands Hurricanes head coach, Winston Benjamin, has lamented his non-involvement in the selection of the squad for the Professional Cricket League season and has lambasted the process as "dictatorial".
Speaking on radio here recently, the former West Indies fast bowler said while he was invited to the selection meeting, he was barred from giving any input or having a vote on players.
"I was basically a spectator, so to speak, and having known the players and seeing what happened last year I thought that my contribution would have been part and parcel of the whole selection process, because as far as I know, I was a selector," the Observer newspaper quoted Benjamin as saying.
"But unfortunately in that meeting I didn't understand what was going on as everything I said was objected to. At one point I just kept quiet."
Benjamin, a certified Level Three coach, was appointed head coach ahead of the last first class season, replacing Reginald Benjamin who left in controversial circumstances.
Hurricanes subsequently produced one of their highest finishes in recent times, ending third in the championship won by Guyana Jaguars for the fourth straight season.
Benjamin, who played 21 Tests and 85 One-Day Internationals, said the process was a flawed one if the head coach had no input.
"If that is the policy of the board then that is the policy of the board. I just think that the policy is dictatorial, but who am I to do anything about that," he argued.
"It is said that it is the West Indies, CWI policy but if that is CWI policy I find it strange that you who're on the ground have no say.
"What they are saying is that you sit in, you listen but you don't have a vote and to me that didn't really make any sense because if somebody doesn't want to listen to what you're saying then you are the one who is going to be in the firing line at the end of the day."
The Regional Super50, CWI's domestic 50-overs competition, is set to bowl off next month but details are yet to be released.
Around the Web