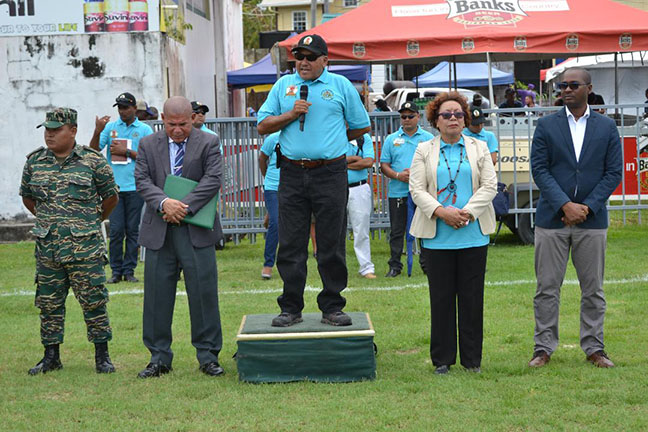 Fourth Vice-President of Guyana and Minister of Indigenous People's Affairs, Sydney Allicock officially opened the 2018 Indigenous People's Heritage Games yesterday at Everest Cricket Club, reminding the people that they are all winners by just being there.
The Vice-President, in front of the hundreds that gathered, stated that the games and celebrations are "not only a wild thing" adding that "it is about looking for the opportunities and getting better at every area of sports and work, so we could have something to celebrate as a nation."
The Minister went on to explain that "the Indigenous sports has not only been about the football, the cricket, the swimming and the archery but it means the discipline, it means respect, it means cooperation, it means using your imagination in the world of art to showcase the talent you have."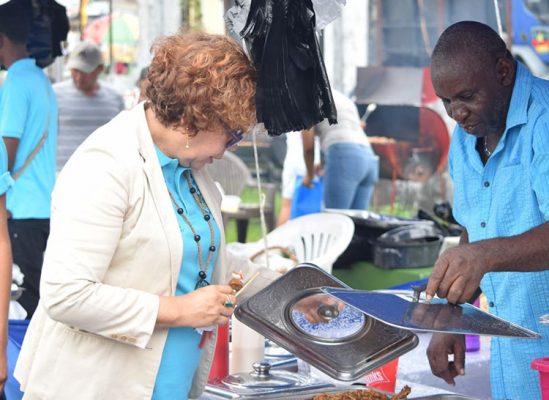 Allicock thanked Minister of Social Cohesion with Responsibility for Sport, DR George Norton and the companies who have supported the event. He said that his wish was that they continue to work together to make Guyana a better place. He also encouraged everyone to enjoy the games and have good clean fun while pointing out that there will be a winner.
He reminded them that every team could not win the title this year but stated that they are all still winners by simply being here and making a contribution to the games and showing off the skills that they have.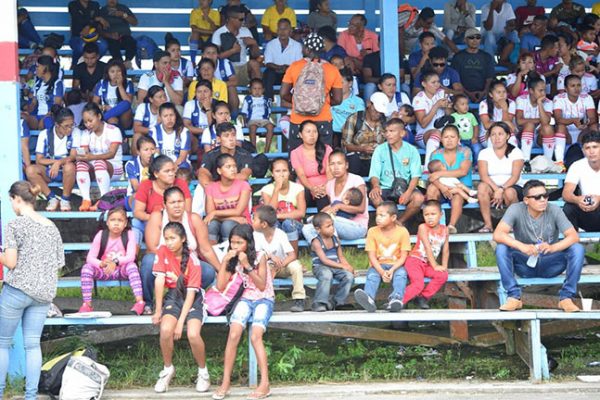 Meanwhile, Minister Norton said "the Indigenous People's Ministry has risen the bar to a higher level because I am indeed happy to see Region 8 and Sub Region Two represented here and I am looking forward to seeing them give a good account of themselves."
The games opened with football while today's activities will be swimming, archery, volleyball and cricket.
The cricket segment of the games will see Mahdia begin their title defence against Laluni in the male category while St. Cuthbert's Mission will face off against Swan in the female division.
With play set for 09.00h at the Everest Cricket Club, the male 10 overs per side match will see 10 teams battling for the title while the female contest will be amongst six teams in the eight over a side affair.
The day will open with the males taking to the field as Santa Mission take on St. Cuthbert's Mission in the first match followed by Port Kaituma facing Orealla.
The third match is expected to see the highly anticipated Laluni v Mahdia showdown before Maraikobai battle Campbelltown and Region two united square off against Sand Hill.
On the completion of the male's first round, the females will battle it out with St. Cuthbert's Mission going toe-to-toe with Kartabo followed by Moraikobai facing Swan and Region Two United going up against Santa Mission.
Around the Web