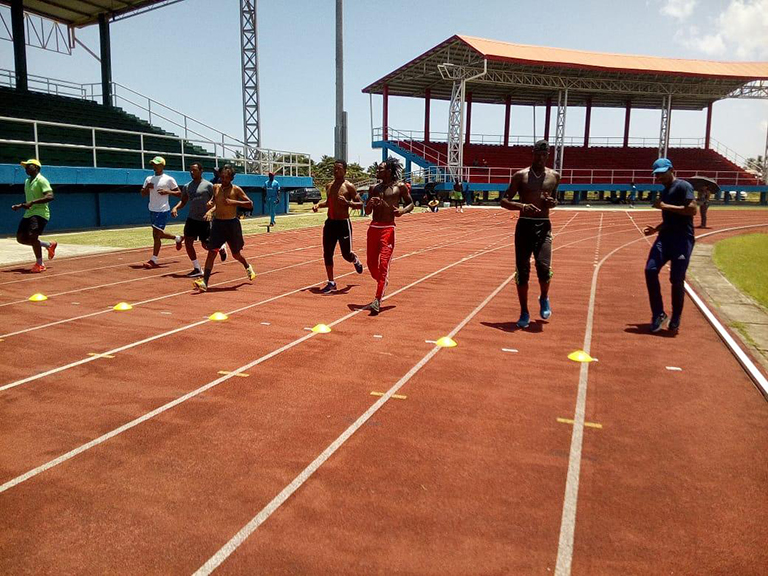 Dr Oba Gulston, Head of Sports Science and Sports Medicine at Cricket West Indies (CWI) says he is impressed with both the local players and their support team following a CWI conducted fitness test at the National Track and Field Facility, Leonora yesterday.
Gulston explained that the pre-season test, which this year saw 29 players participating, was something whereby CWI goes around the region trying to drive a culture of fitness especially in cricket.
"We want to make sure that at least we could compete with the rest of the world on that level," was his explanation.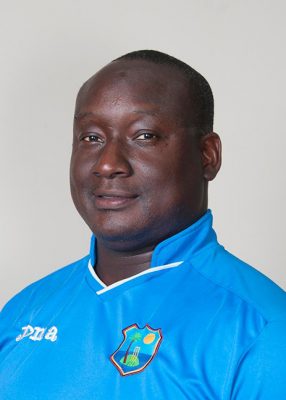 The CWI head of department  elaborated on the testing, saying "we did a bit of speed and agility, power, cardiovascular and so we want to see where the players are so we can give this information to the territories, the coaches and the franchises and then we have some testers and sport scientists who would come in and who would assist all the franchises in developing programmes and telling them `ok this is where you are, this is what they progress from last season, this is what needs to be done' to get them to the next level and we kinda help them tailor made their programme to suit their franchises with the resources and what they have. So we sit with the coaches and so and go over the results."
Gulston said that compared to last season, there was tremendous improvement.
He commended the players on their efforts saying.. "We have seen a lot of improvement here in Guyana and I am quite impressed with what we have seen here in Guyana. They continue to work, they continue to put systems in place and we have seen the improvements in the testing."
The usual yardstick is 50 reps of the testing.
"A lot of guys hitting over 50 which is good, they are only two of the territories where we have as many guys hitting over 50 and Guyana is one of them," said Gulston.
Gulston said Tevin Imlach and Raun Johnson have been really good with their cardiovascular over the years and they have done over 50 in the area so that's actually good. He said he also saw really good speeds from Ramaal Lewis and Trevon Griffith and also Leon Johnson who had some good start speeds.
Gulston said that there was no real disappointment since it is all about improvement while understanding the various circumstances of players not performing as expected.
He also commended the local support team, noting it was very good to see both coaches, Rayon Griffith and Esaun Crandon as well as the local physios turning out saying that they are very eager to learn and get involved.
Griffith stated that this preparation for the Super 50 was very insightful and helps a lot with knowing where the players are in terms of fitness and where they need to be.
Around the Web