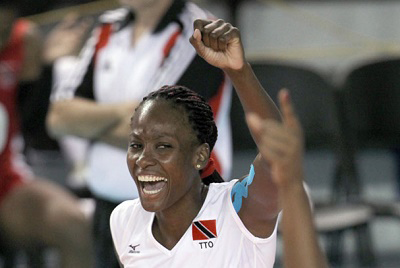 PORT-OF-SPAIN, Trinidad, CMC – Fitness will be a serious consideration for Trinidad and Tobago's women in their debut outing at the World Championship starting next weekend in Japan.
Head coach Francisco Cruz said coming out of the last tournament, several key players were carrying injuries which would impact their final preparation for the September 29 to October 20 event.
"The players who finished the last tournament, the CAC, they have a few injured," Cruz told the NewsDay here.
"Some players have problems in the ankle, some players in the knee. For example, (Krystle) Esdelle has a problem in the shoulder. Nobody is ready. Everybody has these problems. They maybe can play because they [may] recover a little but ready, ready? They are not fully ready."
He added: "It is normal in volleyball. The players sometimes carry injuries."
T&T will compete in Pool C alongside the likes of Azerbaijan, South Korea, Russia, Thailand and world number two, the United States.
Ranked 34th in the world, T&T are the only Caribbean side in the tournament, which will see four pools of six teams contesting the preliminary round.
Cruz said Trinidad would be looking to gather as much experience as possible from their participation in the tournament.
"The only expectation we have there is that the players take the experience. That is the first time they will take part in the tournament. The challenge is very, very high," he explained.
"The teams (Azerbaijan and Thailand) are more level to us [but] those are teams that played in the World Championships [before]. Only Trinidad is the team that will take part in one World Championships [for the first time]."
He continued: "You know here, we don't have facilities for training. We cannot have expectations, just take the experience as the first time [competing]."
The experienced side, which will be led by setter Renele Forde and includes the likes of Kelly-Anne Billingy, Channon Thompson and Darlene Ramdin, left for Japan earlier in the week.
They open their campaign on September 29 against world number five Russia.
Around the Web