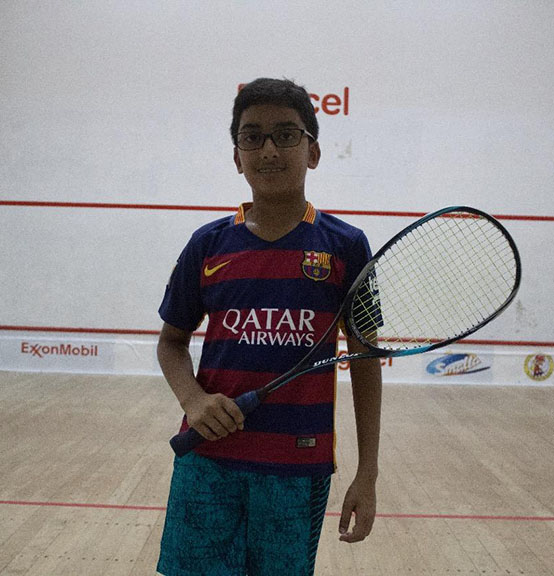 The 2018 Lucozade handicap squash tournament began last evening with junior sensations Madison Fernandes and Mohryan Baksh sinking their opponents to register significant round one wins at the Georgetown Club.
While most of the country's top squash players were not on show on the night, Baksh and Fernandes took the spotlight and displayed their wide range of strokes. 
Baksh, in his opening match of the tournament, made light work of Lajuan Munroe 15-8, 15-8 while Fernandes came from a set down to defeat Lucas Persaud 2-1 after dropping the first set 12-15 in their category A encounter. Fernandes, nonetheless, who wore a smile throughout the match, took the next two sets 15-12, 15-12 to ease her way into winner's row.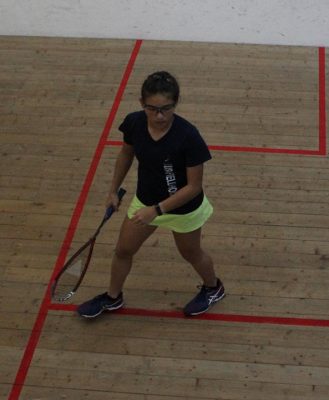 The opening match of the night, however, saw Teija Edwards defeating Aishani Persaud 15-6, 12-15, 15-11 to begin her campaign on a winning note while Kamir Khan was also in the winner's row when he defeated Joshua Verwey 15-6, 15-9. 
There were also wins for Jason Gomes, who defeated Beau Fernandes in straight sets 15-6, 15-10 and Dhiren Persaud, who downed Brenno DaSilva   15-5, 15-7. 
Shilon Asregado closed out the evening with a crisp display to defeat Grant Fernandes 15-10, 15-10 while Zachary Persaud pulled off a 15-6, 11-15, 15-14 win over Louis DaSilva.  The tournament continues this evening at the same venue. 
Around the Web