With the International Cricket Council (ICC) Women's World T20 exactly a month away, there is no word on the progress as it relates to the acquisition of the replay screen for the Guyana matches set to be hosted at the Providence National Stadium.
Calls to Minister of Social Cohesion with Responsibility for Culture, Youth and Sport, Dr. George Norton, as well as to the Public Relations Unit of the ministry remained unanswered while the same was the case with the Director of Sport, Christopher Jones.
Seeking some clarification from the Guyana Cricket Board on the issue, Secretary of the Board, Anand Sanasie opted not to comment. It was reported in January of this year by the Department of Public Information that a private investor was collaborating with the government to acquire the said screen while Jones had stated that it is a requirement to have such screen in order to host these matches.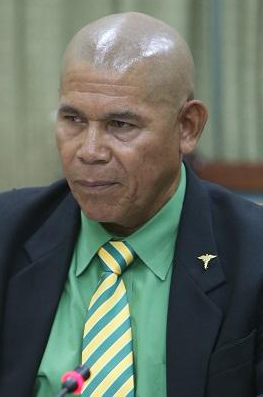 "The replay screen is directly going to be financed by the private sector. There is somebody from the private sector who has undertaken to do so," the minister had stated.
"The replay screen, we are working on that. The Director of Sport, Christopher Jones indicated to me that with a representative from the Ministry of Finance we are working to see if we can acquire it for the upcoming cricket," General Manager of the National Stadium, Anthony Xavier pointed out adding…. "The screen we are hoping to get also gives scores giving a combination of a replay screen and a scoreboard and is the latest in the replay screen editions out of India."
Now, nine months later, according to a usually reliable source, Minister Norton approached Cabinet only recently to purchase the screen with the sum being approved in excess of $10 million dollars.
But this information suggest that it would 'be playing it close to the chest' since the time to purchase, ship and install will take roughly around a month unless air shipped.
One wonders whether the private individual who was initially going to assist has opted out of the agreement.
Should Guyana not purchase a replay screen of its own, this will be one of the latest example of the government's neglect of sports.