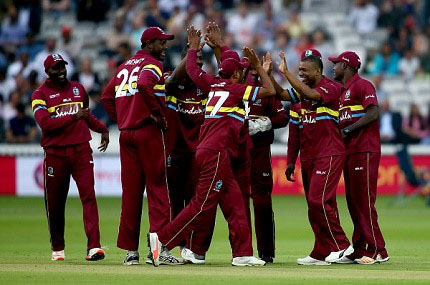 DUBLIN, Ireland, CMC – West Indies have been confirmed to play in Ireland next summer, as part of a major international men's schedule in which 16 international fixtures will be played around Ireland in 2019.
The Windies' last tour of Ireland was in 2017, however, a scheduled match at Stormont was abandoned without a ball being bowled.
The first match against the West Indies will bowl off on 5 May at Clontarf, just two days after the much-anticipated one-day international against England, which takes place in Malahide on 3 May.
Ireland will face the West Indies again on May 11 in Malahide, with two games against Bangladesh either side of that match.
The top two sides in the ODI tri-series will then play the final on 17 May.
Zimbabwe and Afghanistan are the other two top-tier sides carded to play next summer as Ireland play two ODIs against the Asian side before taking on the Chevrons in three ODIs and three T20 internationals.
Ireland's highest profile match next summer will be played at Lord's, where England host the first ever Test match between the two nations.
"While 2018 was a breakthrough year in many ways for Irish cricket, 2019 is set to be another momentous year for our sport," said Chief Executive of Cricket Ireland, Warren Deutrom.
"In all, we will be hosting eight matches in Dublin and eight matches across Northern Ireland. The venues have been chosen to spread the fixture load across our four international-rated grounds – with five matches at Malahide, three at Clontarf, five at Stormont and three at Bready.
"This rotation of matches will also maximise our ability to play on new pitches in most matches. The fact though that we do not have enough international standard pitches to provide a new one for every match will give a sense of why the Board was keen to see a fifth international cricket ground constructed at Abbotstown." Deutrom said.
Around the Web