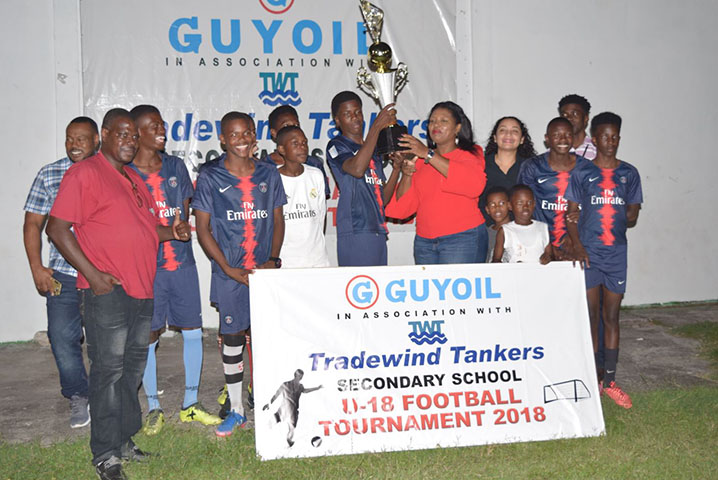 Aided by a gritty Christianburg/Wismar victory over Lodge Secondary, East Coast Demerara institution Annandale Secondary was crowned the inaugural GuyOil/Tradewind Tankers U18 Secondary School Football Champion yesterday.
Entering the final day requiring a victory, and needing Lodge Secondary to lose, the day started brightly for Annandale, who disposed of Queen's College 13-2 at the Ministry of Education ground, Carifesta Avenue.
The required assistance from Christianburg/Wismar would arrive compliments of a 2-0 victory over Lodge Secondary. Tyrese Lewis and Felix Innis scored in the 18th and 51st minute apiece.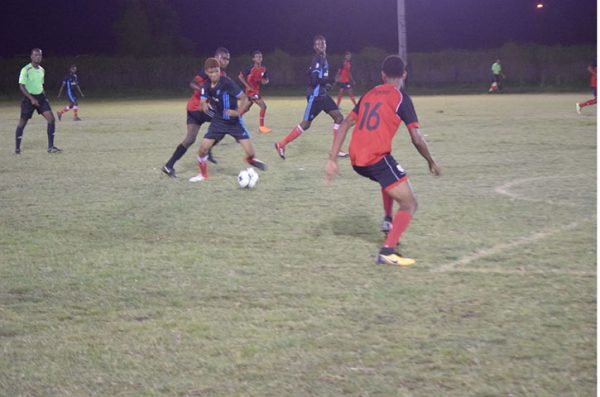 The victory for the Linden side sealed the second position in the event, with Lodge Secondary dropping into third place.
With the aforesaid results, Annandale and Christianburg/Wismar qualify for the KFC Invitational Football Championship, which will also feature Region #9 side Annai and Shiva Boys of Trinidad and Tobago. Prior to the dramatic conclusion, Annandale mauled Queen's College.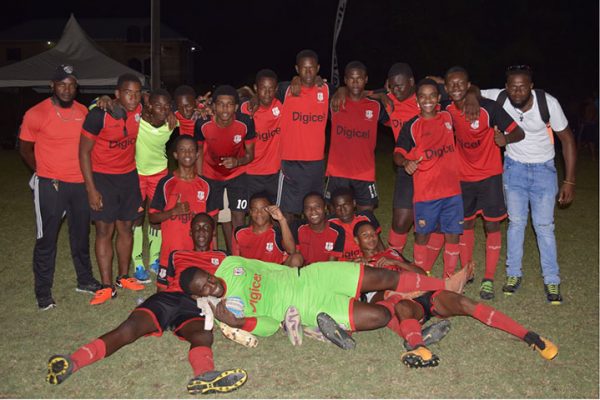 Omari Glasgow led the rout with a five-goal blitz in the 14th, 15th, 43rd, 51st and 56th minute, while Colin Hendricks bagged a double in the 12th and 67th minute, and Jamal Harrigon scored twice in the ninth and 68th minute.
Adding goals in the 42nd, 45th, 62nd and 64th minute correspondingly were Marcel Matthison, Seon Heywood, Rondel Maxwell and Anyika Headley. For Queen's College, Diarra Thomas recorded a double in the 21st and 25th minute.
Uitvlugt crushed Marian Academy 4-0. Rueben Dainty bagged a double in the ninth and 59th, while Anthony Benn and Michael McKend scored in the 18th and 43rd minute respectively. Also, Vergenoegen defeated Dolphin Secondary via walkover.
Complete Results
Game-1
Annandale-13 vs Queen's College-2
Annandale Scorers
Omari Glasgow-14th, 15th, 43rd, 51st and 56th
Jamal Harrigon-9th and 68th
Colin Hendricks-12th and 67th
Marcel Matthison-42nd
Seon Heywood-45th
Rondel Maxwell-62nd
Anyika Headley-64th
Queen's Scorer
Diarra Thomas-21st and 25th
Game-2
Uitvlugt-4 vs Marian Academy-0
Rueben Dainty-9th and 59th
Anthony Benn-18th
Michael McKend-43rd
Game-3
Dolphin Secondary vs Vergenoegen
Vergenoegen won via walkover
Game-4
Lodge Secondary-0 vs
Christianburg/Wismar-2
Tyrese Lewis-18th
Felix Innis-51st
Around the Web