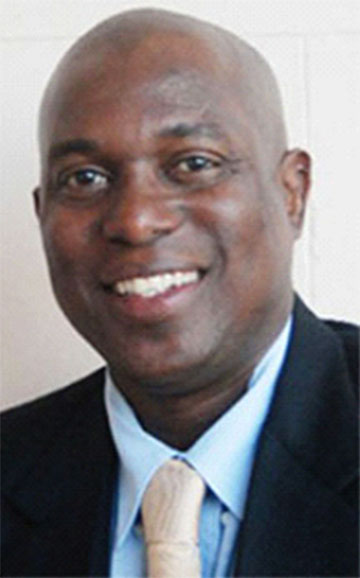 The quality of competition coupled with exemplary discipline and a large, boisterous crowd enabled the just concluded Caribbean Boxing Championships to be a huge success for the Region on many fronts.
And if President of the Guyana Boxing Association (GBA), Steve Ninvalle's Christmas wish comes through, the annual fixture which was birthed in the 592 four years ago will evolve into a qualifier for the Pan American Games.
The four-night event dubbed the 'Boxing Olympics of the Caribbean' was staged for the second time at the Cliff Anderson Sports Hall, attracting in excess of 70 boxers from nine territories.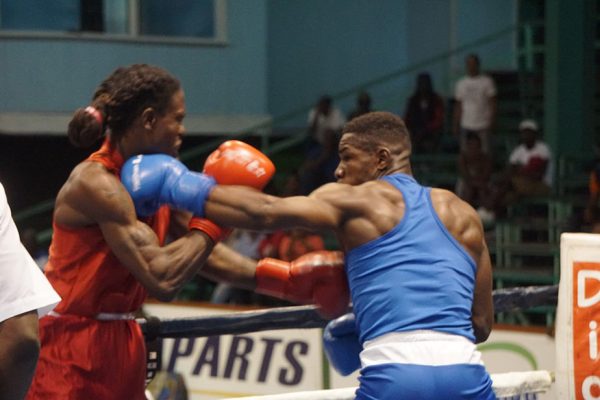 Besting Trinidad, Barbados and the other visitors, Team Guyana won the coveted country trophy and one year's bragging rights but going forward, the championships could potentially pack a bigger punch for the Caribbean and its pool of talented boxers.
Said Ninvalle yesterday "The competition highlighted some of the qualities of the  Region and we will decide on our move from here." He added, "While in Russia (in November) I had applied to AIBA for the Caribbean Championships to be made a qualifier for the Pan Am Games. We are awaiting word and if that comes through, it will be a major boost."
Ninvalle then stated that he felt "heartened" after the curtain came down on the event on Sunday night.
"I am heartened by the showing of our elite boxers in particular Desmond Amsterdam, Keevin Allicock and 'The Beast from Berbice' Jamaal Eastman. They have been part and parcel of a team that has represented Guyana well. Of course I must congratulate the entire Guyana team for regaining the Caribbean Championship, it was not an easy road and this competition was able to highlight some of the deficiencies we face as the Caribbean Region."
Ninvalle added "I must applaud the performances of the Jackman sisters, Abiola and Alesha. They have upped their skill level in a short space of time and Alesha is now in line for the Junior Sportswoman of the Year  award having won two gold medals in one year at Caribbean tournaments."
The GBA head then thanked the sponsors, AMBC, the Guyana Olympic Association, the Government of Guyana, Courts, Khalsan PR Inc, Bounty Farm, Maggie's, Trustees Pawn Shop and Briso Promotion among others for their support of the tournament. 
Guyana topped the table with 10 gold medals. Trinidad finished with four gold medals while Barbados, Guadeloupe, St Lucia and St Maarten finished with one apiece. Allicock was named the overall best boxer of the event.(Emmerson Campbell)
Around the Web