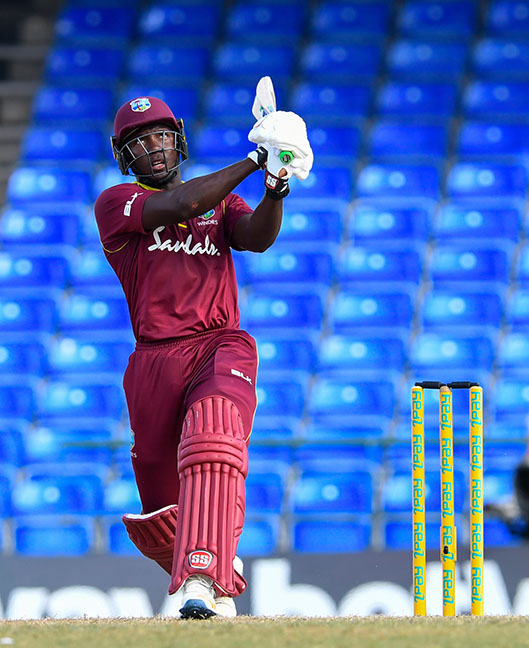 West Indies will look to cover the basic aspects of their game, hoping to end a string of series defeats when they face Bangladesh in the final One Day International at Sylhet today.
Ahead of the day and night affair, West Indies skipper Rovman Powell told the media that despite winning the previous match, they are still not batting well.
"We have to work on all three aspects of the game. One game doesn't change the fact that we are still not batting well as a team and we still need to work on our bowling and fielding," Powell said.
The captain expressed concern at the senior batsmen getting starts but not pushing through.
"It has been a pattern, but not just for them (seniors), for the batting unit. They are getting starts but not carrying on…we want to improve as a team; when you get going, just carry on and win games for West Indies," Powell said.
If the Maroon boys can cover the basics, the Jamaican all-rounder reckons a rare series win could be on the horizon. "It is on the tip of everyone's tongue. West Indies haven't won an ODI series for quite some time. This is a grand opportunity to change it. The guys are upbeat and confident of doing it tomorrow," he said. The West Indies suffered a humiliating drubbing by Bangladesh in the Test series in November and December, when the home side wrapped up both matches inside three days.                                                                                                                           
Powell expects the visitors to cut down on the extras, noting that in the last game, all the free hits went for boundaries, effectively being extra runs. The captain singled out Shai Hope, who scored a century in the last match, saying, "It is good that Hope got it in (the previous) game to level the series. As a team, we are just looking for each and every batter to stand up; it is just a collective effort as a team. We have to come together as a batting unit."
Personally, Powell, who is known more for his batting, said he wants to get runs for his personal game and confidence, pointing out that he is "trying to tick all the boxes, trying to prepare well and trying to get in the right frame of mind."
The 25-year-old Jamaican emphasised, "It is a fact, Bangladeshis don't like fast bowling," adding that his side intends to exploit this. "It seems like a typically Bangladeshi wicket, low and slow. So hopefully our team can adjust and get the win for West Indies," he said.
Powell also pointed out his fascination for the stadium, saying, "It is a beautiful stadium. I was amazed by the facilities. I am absolutely surprised. It looks very good."
The three-match series is locked 1-1 with the decider's first ball set for 2am today.
Around the Web