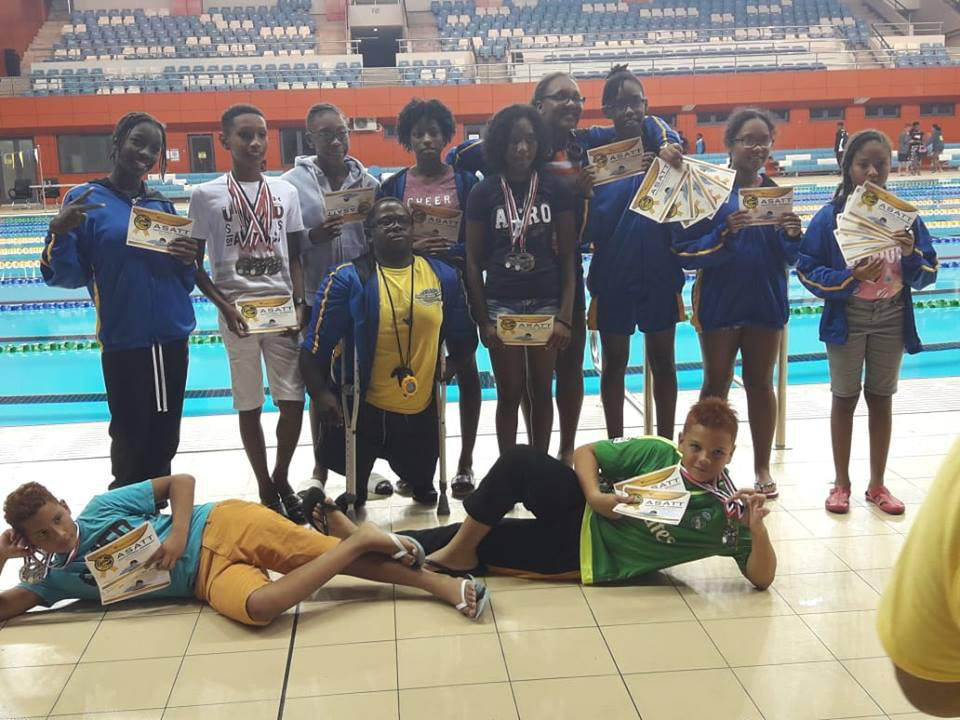 The Guyana Dorado Speed Swim Club (DSSC), placed seventh from 24 participating clubs at the end of last Sunday's Amateur Swimming Association of Trinidad and Tobago (ASATT) Invitational Swimming Championships held at the National Aquatic Centre. 
Some 14 simmers helped the club amass 227.50 points
in the FINA-sanctioned meet which attracted a few of the region's top clubs. 
Among the top performers for the locals were Raekwon Noel, Ethan Gonsalves, Jasmin Allen and Donna Carter who led the Guyanese to a haul of 11 medals at the end of the meet. 
Noel captured gold in the 80m boy's freestyle event for the club's only gold medal. He also finished third overall in the boy's 11-12 category with 58 points to end as the standout Guyanese swimmer. 
Gonsalves clinched bronze in the 200m breaststroke and finished seventh overall. 
Jasmin Allen was also outstanding, placing fourth in the 8 years and under girl's division while Donna Carter took silver and bronze respectively in the girl's 13-14 100m and 200m events.
She ended 11th overall in that division.
The championship was won by Trinidad and Tobago's Tidal Wave Aquatics club. The event also saw the participation of 19th place Dolphin Speed Swim Club of Guyana. (RA)
Around the Web