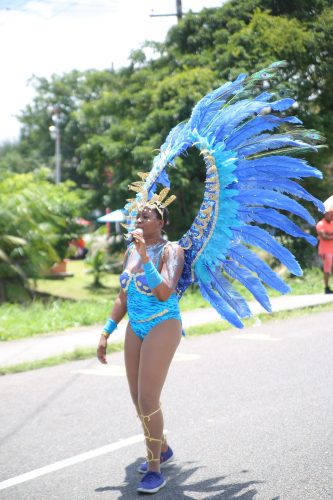 The opportunity arises after the events of Mashramani have concluded to assess their success and impact. This holds much relevance and importance because of what the festival means for Guyana. Evaluation is also of interest because of recent factors affecting it, and despite the long years of its existence, it still seems to be evolving into a truly permanent shape and struggling in some areas for deep traditions to properly take root. Then again, there is the concept of Mashramani with the noble ideals of the founders of the festival when they set out to design it in 1970. To what extent have those been realised?
We have offered more than once, analyses of the government interventions and other sins of omission. These have occurred too frequently for the good of the festival, its progress and its evolution through natural cultural change into a strong indigenous cultural tradition.
They include: The road march route has been changed twice in three years. It is too easily subject to decisions of the ministry with responsibility for culture. It has ignored factors which are cultural, traditional, economic and popular. The Soca Monarchy was allowed to be dropped from the festival because of the withdrawal of a private sponsor. There have been insufficient efforts to save the Calypso Competition. The Chutney Competition has been allowed to languish as a minor activity because of the obscurity of locations for the finals. Foreign borrowings have been allowed to seize prominence, dominance and ascendancy…..
To continue reading this article
Comments


Ode to Aphrodite Deathless Aphrodite, throned in flowers, Daughter of Zeus, O terrible enchantress, With this sorrow, with this anguish, break my spirit Lady, not longer!


There are some forms of comedy that are currently popular in the Caribbean, including the large theatre communities in Jamaica and Trinidad.

Popular theatre to mark special occasions continued at the National Cultural Centre on February 14, last with a dramatic production for Valentine's Day.


Theatre as investigative therapy, or as healing ritual, was demonstrated last week when the production Omega – the Beginning, directed by Nicose Layne and Rae Wiltshire was staged at the Theatre Guild Playhouse, Kingston.

Studies in Realism                 (ii) The Tragic Muse O God This is my meditation now, before I pray.