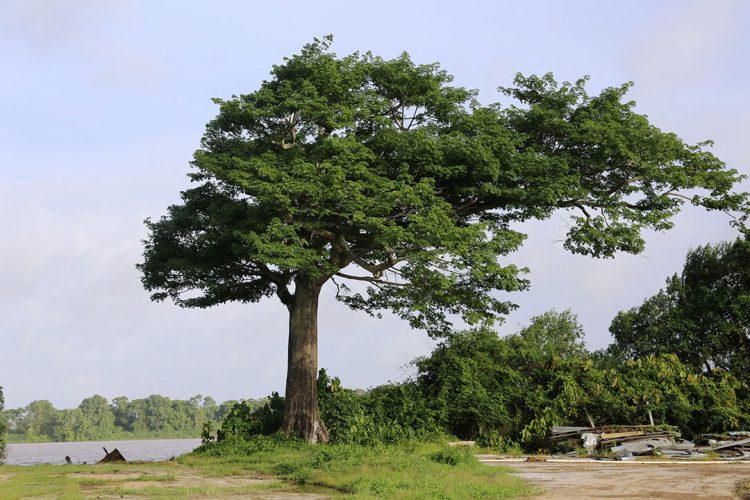 Vilvoorden, Essequibo Coast is a small community of just more than 100 people, approximately nine kilometres from the Supenaam Jetty and between Middlesex and Fairfield. The name Vilvoorden is said to be of Dutch origin. The village was once called Plantation Vilvoorden, and it was a sugar cane estate that thrived where rice grows today.
The rains had been visiting every day, sometimes all day but on this day the sun overcame its rival with the dark clouds hanging in its path.
Latchman Bhodnarine was relaxing in his hammock with his parrots nearby as he waited for his chicken curry, which was on the stove, to finish cooking. He had just returned from Diamond, East Bank Demerara where a relative of his wife had died. Bhodnarine left his family behind as he needed to return to his work. The contractor said that usually this time of the year is his busiest.
We had barely begun when….
To continue reading this article
Comments

Adelphi is one of the more populated and diverse villages in the Canje area.

Blueberry Hill, is a beautiful village situated on one of the hills in Wismar, Linden and is a haven to the more than 1,500 people living there.

Helena Number 2 is a village situated in Mahaica and close to the Mahaica River Bridge which separates it from another village called Wilhelmina.

Photos by Joanna Dhanraj Approximately 48 kilometres from Georgetown and bordered by Fairfield and Carlton Hall with its expanse stretching to the Atlantic on one side and the rice fields on the other is the community of Broomhall.

Hauraruni is a Christian cooperative approximately 34 miles from Georgetown or 15 miles from the Soesdyke junction on the Linden/Soesdyke Highway.