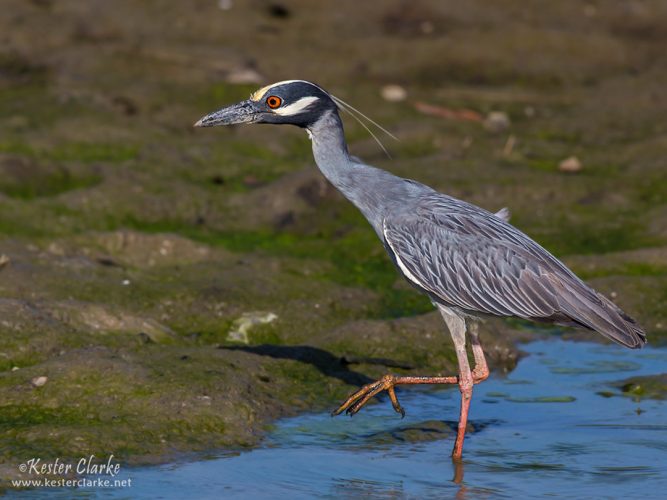 The Yellow-crowned Night Heron (Nyctanassa violacea)is found in the Americas.
The body and back are a smooth grey-blue, with a black scaled pattern on the wings. The long legs are yellow and turn coral, pink or red during courtship. The most characteristic part of the Yellow-crowned Night Heron is the head: black and glossy, with white cheeks and a pale yellow crown going from the bill, between the eyes and to the back of the head, giving the bird its common name. Such colours make the face appear striped in a horizontal black-white-black-white pattern. Long, thin, white feathers grow to the back of the crown during mating season. The bill, also black, is thick and deeply set under the eyes which are dark orange or red.
The Yellow-crowned night heron feeds mostly on crustaceans.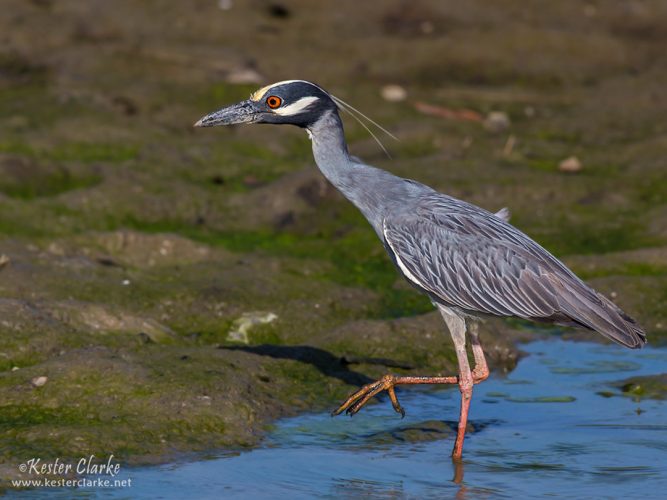 Comments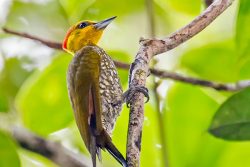 The Yellow-throated Wood-pecker (Piculus flavigula) is found across much of Amazonia. Males have a bright red forehead to nape with dark feather bases and a completely yellow throat.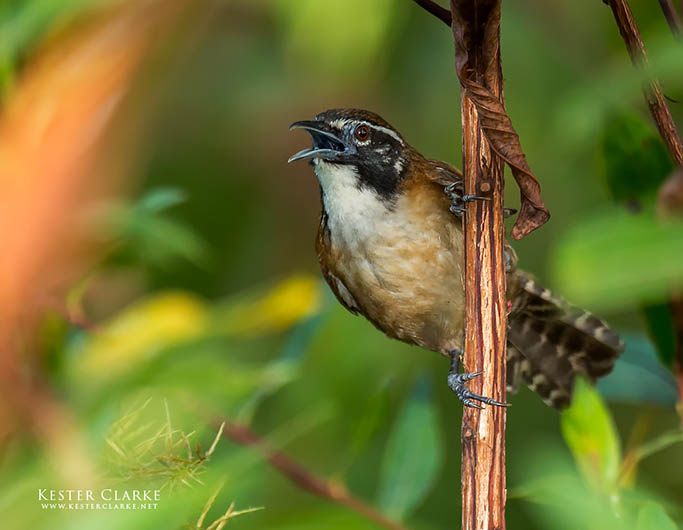 Coraya Wren (Pheugopedius coraya) is widespread in the northern South American lowlands. This wren is rufous above and whitish below with gray breast sides and buffy flanks, a dark and pale brown barred tail, a dark brown cap, and black face marked with thin, white lateral stripes.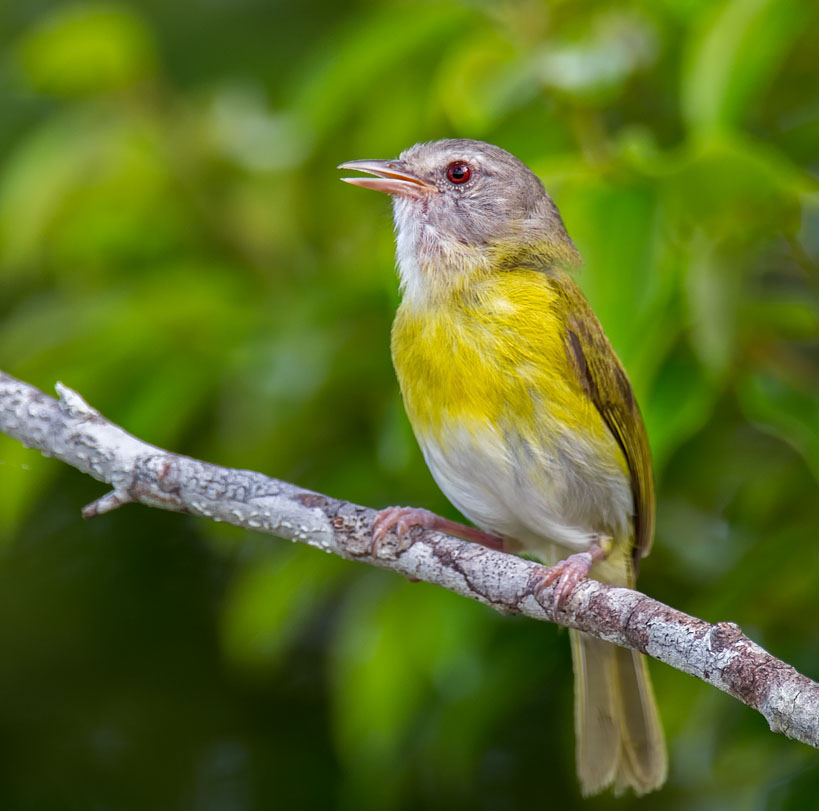 The Ashy-headed Greenlet (Hylophilus pectoralis) is found the Guianas and eastern Amazonia. Its forehead, crown and nape are dull grey, while its breast is yellow and its neck and lower body are white.

The Yellow Oriole (Icterus nigrogularis) is also called the 'plantain' and 'small corn bird'.