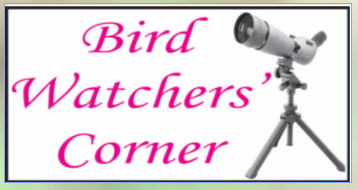 The Yellow-crowned Tyrannulet (Tyrannulus elatus) is inconspicuous, except for its voice. These small flycatchers are common and widespread in humid lowlands, where they occur in river edge and disturbed forest, at forest edges, and clearings. Inside forest, they forage in the canopy, but often perch much lower at forest edges. Yellow-crowned Tyrannulets glean small fruit and insects during short sallies.
Visually, Yellow-crowned Tyrannulets can be separated from similar species by their yellowish white wingbars, dark gray face, and stubby bill; the semi-concealed yellow crown is difficult to see in the field.
Comments

The Striped Cuckoo (Tapera naevia) is found in open country from Mexico to Trinidad  south Bolivia and Argentina.

The Yellow-breasted Flycatcher (Tolmomyias flaviventris) is distributed, in a wide variety of forest types, across much of northern and central South America, from northern Colombia and Venezuela, as well as in Trinidad and Tobago, south to the Atlantic coastal forests of eastern Brazil.

The Black-collared Hawk (Busarellus nigricollis) is a species of bird of prey. It is found in South and Central America and Trinidad and Tobago.

The Bat Falcon (Falco rufigularis) is a resident breeder in Mexico, Central and South America and Trinidad and Tobago.

The Yellow-crowned Night Heron (Nyctanassa violacea)is found in the Americas. The body and back are a smooth grey-blue, with a black scaled pattern on the wings.