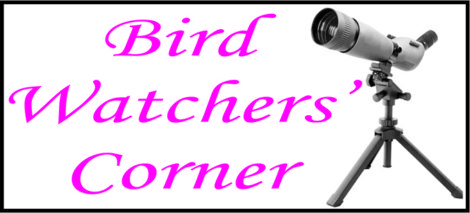 The Black-chinned Antbird can be found in southern South America. Its plumage is generally dark gray above, with white wing covert tips, a black tail with a white tip, a black throat in males, and much paler underparts throughout in females. The Black-chinned Antbird typically forages insects in the forests.
Comments

The Yellow Oriole (Icterus nigrogularis) is also called the 'plantain' and 'small corn bird'.

The White-faced Whistling duck (Dendrocygna viduata) is found in freshwater marshes from Costa Rica to northern Argentina and Uruguay. 

The Screaming Piha (Lipaugus vociferans) originally found only in humid forests in South America, is adapting well to human settlement areas like gardens and parks.

The Striped Cuckoo (Tapera naevia) is found in open country from Mexico to Trinidad  south Bolivia and Argentina.

The Yellow-breasted Flycatcher (Tolmomyias flaviventris) is distributed, in a wide variety of forest types, across much of northern and central South America, from northern Colombia and Venezuela, as well as in Trinidad and Tobago, south to the Atlantic coastal forests of eastern Brazil.