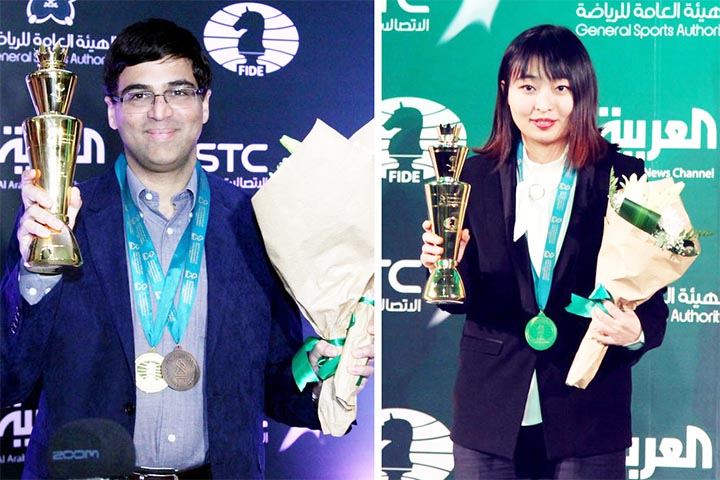 Chess grandmasters Viswanathan Anand and Ju Wenjun, and Magnus Carlsen and Nana Dzagnidze completed 2017 in fine style as they won the World Rapid Championships and the World Blitz Championships.
Anand and Wenjun won the Rapids while Carlsen and Dzagnidze took the top Blitz prizes in both the male and female sections of the Championships.
2017 was a splendid year for chess internationally. Anand continued to win world titles and Carlsen, as world classical chess champion, made his presence felt in all of the tournaments in which he participated.
In trying to determine which chess game was the best for 2017, Chess Base listed 10 of the very best and asked readers to pick one. Here is one which was listed in the line-up. Readers may wish to replay the game for their enjoyment.
White: Viswanathan Anand
Black: Fabiano Caruana
1.c4e52.Nc3Nf63.Nf3Nc64.g3d55.cxd5Nxd56.Bg2Bc57.O-OO-O8.d3Bb69. Bd2Bg410. Rc1Nxc311.Bxc3Re812.b4Qd613.Nd2Qh614.Nc4Qh515.Rc2Rad816.Nxb6cxb617.f3Be618.Qd2b519.f4Bg420.Bxc6bxc621.fxe5f622.exf6Rxe223.f7+Kf824.Bxg7+Kxg725.Qc3+Re526.Qd4Qg527.Rc5Rxd428.f8=Q+Kg629.Qf7+1-0.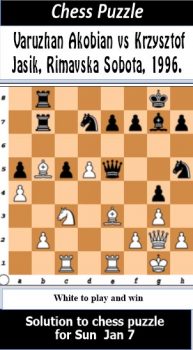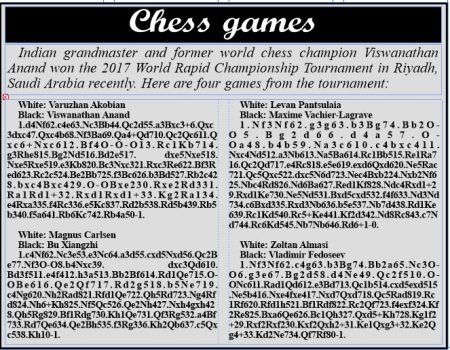 Comments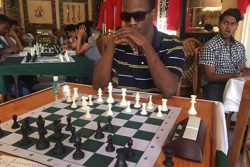 I waited patiently for the Lord. He turned to me and heard my cry for help, He pulled me out of a horrible pit, out of the mud and clay.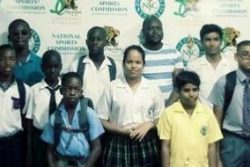 A man of genius makes no mistakes. His errors are volitional and are the portals of discovery.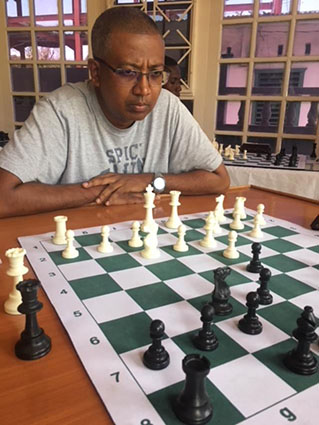 When your past calls, don't answer. It has nothing new to say. – Anonymous  American grandmaster Fabiano Caruana won the elite World Championship Candidates Chess Tournament in Berlin on Tuesday by an impressive full point.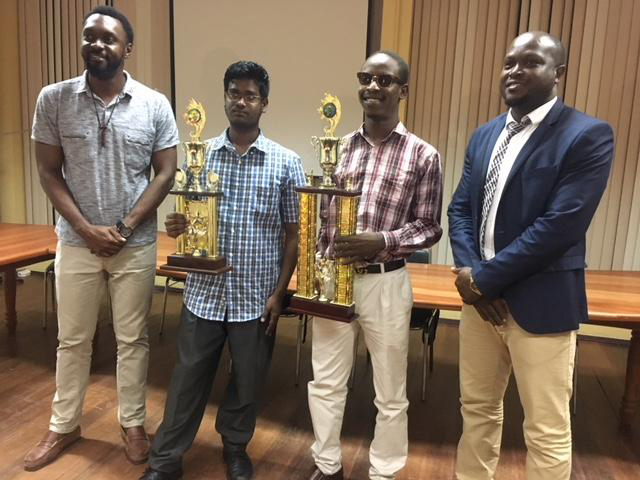 A new breeze is blowing, and a nation refreshed by freedom stands ready to push on.