2017 was a great year for world chess. The column highlighted whatever was of importance in chess locally and internationally.
But before the column closes the final chapter in the 2017 chess notebook, the editors of the magazine Chess Base had asked its wide readership to name the Players of the Year 2017, Game of the Year, Endgame of the Year and Move of the Year. The nominations were given based on the meritorious aspects of the players' accomplishments and the results were as follows:
Player of the Year 2017 – Levon Aronian (Armenia)  42% of the votes; Viswanathan Anand placed second with 12%.
Woman Player of the Year 2017 – Hou Yifan (China) 41% of the votes; Anna Muzychuk placed second with 22%.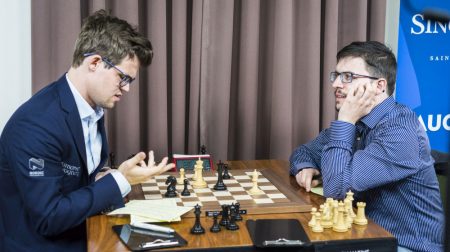 Game of the Year 2017 – Bai Junshi vs Ding Liren: 0-1, Chinese Team Championship, Round 18, 38% of the votes; Wagner-Nikolic placed second with 12%.
Endgame of the Year 2017 – Magnus Carlsen vs Maxime Vachier-Lagrave: 0-1, Sinquefield Cup, Round 4, 27% of the votes; Nakamura vs Giri placed second with 24%.
Move of the Year 2017 – Naryanan Sunilduth Lyna, Aeroflot Open A, Moscow, 33…f6!! 30% of the votes; Viswanathan Anand placed second with 27% in the 5th Sinquefield Cup, Saint Louis, 22. exf6!!
The notebook on chess for 2017 has been closed. Immediately, we have to consider the future.
2018 promises to be an exciting year also for the cerebral game, as, internationally, the Candidates Tournament will be held in March in Berlin. The classical World Championship Chess Match will be held in November. Added to such a dynamic equation, 2018 is the official chess Olympiad year where 150-plus nations will clash for supremacy in September. Positively, Guyana will participate in the Olympiad. It's the only way for the nation to forge ahead in chess, by tasting exemplary international competition.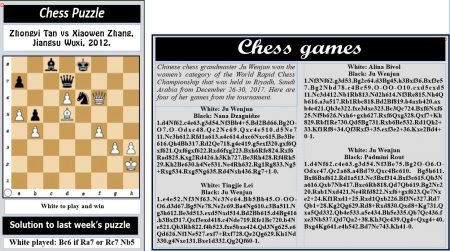 Comments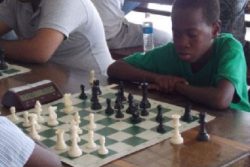 John London, a Berbician father of two teenage sons, Marley, 17, and Darwin, 16, in a letter published on April 11 in the Stabroek News, expressed some dissatisfaction with the manner in which the Junior Team was chosen to represent Guyana at the 7th Carifta Chess Tournament in Suriname.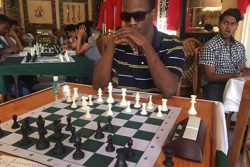 I waited patiently for the Lord. He turned to me and heard my cry for help, He pulled me out of a horrible pit, out of the mud and clay.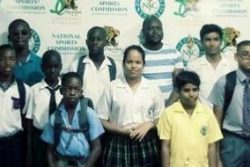 A man of genius makes no mistakes. His errors are volitional and are the portals of discovery.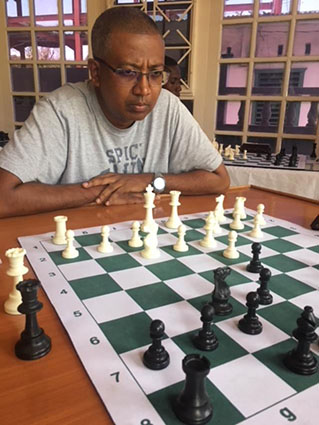 When your past calls, don't answer. It has nothing new to say. – Anonymous  American grandmaster Fabiano Caruana won the elite World Championship Candidates Chess Tournament in Berlin on Tuesday by an impressive full point.