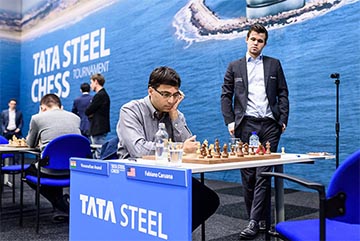 India's chess superstar Viswanathan Anand, Holland's Anish Giri, Azerbaijan's Shakhriyar Mamedyarov and the US's Wesley So are co-leaders in the exclusive Masters category of the Tata Steel Chess Tournament ongoing in Wijk aan Zee, Netherlands, after five rounds of the 13-game competition. The Tata Steel Tournament is regarded as one of the strongest in the annual international chess calendar and is enjoying its 80th edition. Owing to the tournament's longevity and exclusivity, it is fondly referred to as 'the Wimbledon of Chess'. For example, Tata Steel has attracted six of the world 's top ten chess players this year.
Anand, who is leading the current tournament leader, and World Champion Magnus Carlsen have each won it five times. Carlsen is currently in 7th position after five rounds, a full one point behind the leaders. But there are still eight rounds to play, and, therefore, as the common saying contends, it is still anyone's tournament.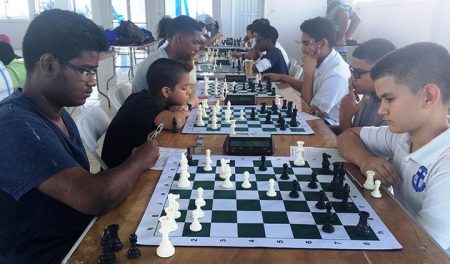 Anand, Peter Svidler and Vladimir Kramnik are in their 40s and naturally represent the older generation of participants. The trio's qualifications for participation, however, are impeccable. Svidler won the rigorous Russian Chess Championship for a record eight times, while Kramnik and Anand were world champions. Added to that, Kramnik will be participating in the Candidates Tournament in March.
Carlsen, Giri, Wei Yi, So, Hou Yifan et al are managing the younger generation. Fourteen participants are vying for the Masters Tata Steel title including the lone woman contender, Chinese grandmaster Hou Yifan. The tournament began in 1938.
On the local scene, the National Junior and Senior Qualifier placements for the 2018 National Chess Championships are happening currently at the National Aquatic Centre. Play begins at 10 am today.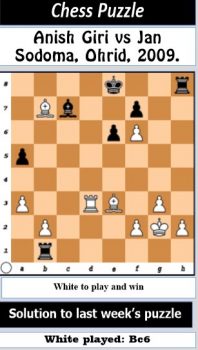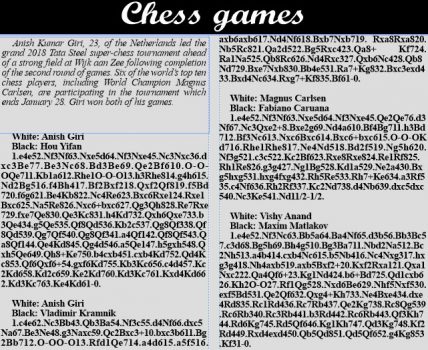 Around the Web