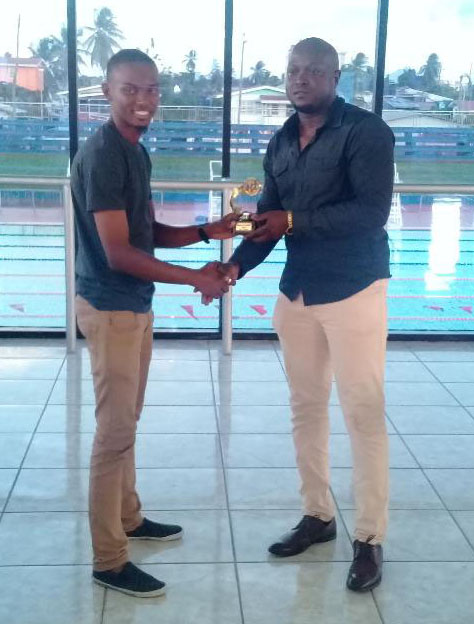 "[Chess] makes man wiser and far-sighted." – Vladimir Putin, during the 2001 World Championship knockout in Moscow, as quoted in Chess Base.
The 2018 National Junior and Senior Chess Championships will commence on Saturday, March 10. The venue for the two championships will be announced in due course. The prime favourite to win the Junior Championship is the St Stanislaus student Joshua Gopaul, because he won the Junior Qualifier Tournament.
In the Senior category, things are a bit more complicated. Anthony Drayton won the Senior Qualifier Tournament, but the current national chess champion Wendell Meusa was not required to participate. However, he is required to do so for the National Championship to defend his title. Meusa will join the seven qualifiers who were the top finishers of the Senior Qualifier Tournament. The National Championships will be contested as single round-robins in the classical format. Both championships will be FIDE-rated.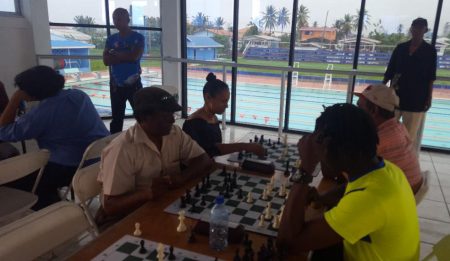 The Guyana Chess Federation hosted a Mash Blitz Chess Tournament on Saturday, February 17 at the National Aquatic Centre. Blitz player Chino Chung won the tournament, with Frankie Farley placing second and Irshad Mohammed, third. The five-minute blitz tournament was lessened at times to three-minutes per player per game to liven the excitement of playing blitz chess. Thirteen rounds were played.
Around the Web