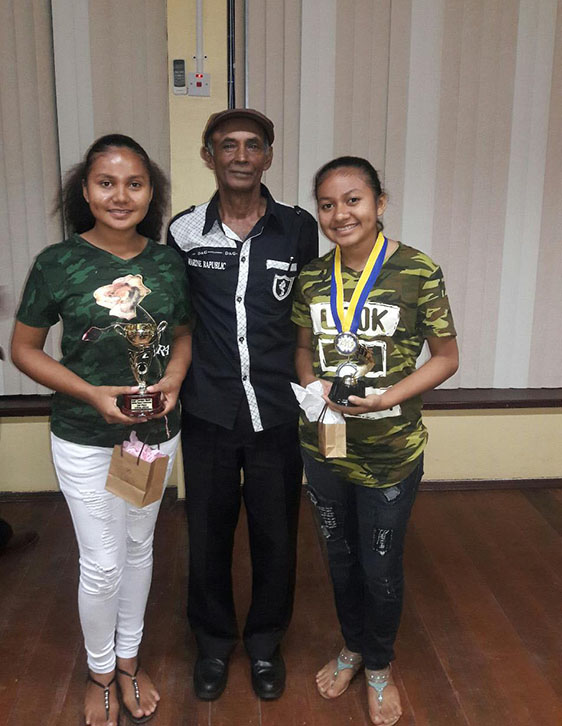 Two Fridays ago, on May 25, the Guyana Chess Federation (GCF) held a prize-giving cocktail reception at the National Racquet Centre to honour the winners of the national men, women and junior championships in addition to the attractive Clash of Champions chess tournament.
Errol Tiwari was bestowed with a trophy for his lengthy contribution to the game.
Director of Sport Christopher Jones officiated at the ceremony in the absence of the GCF President James Bond, who was on professional travel duty. Jones was assisted by GCF Vice-President Irshad Mohammed.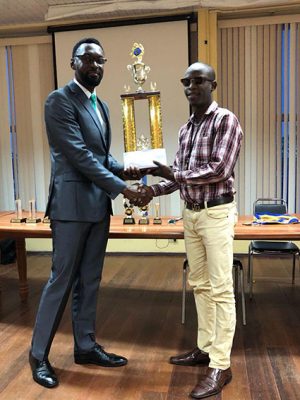 During the evening, speeches were read, and handshakes were exchanged. There was an air of joy. It seemed that everyone at the reception understood that chess is going places with immediacy as FIDE titles are being contemplated. 
Meanwhile, the annual and notable Altibox Norway Chess Tournament is underway in Stavenger, Norway. World champion Magnus Carlsen is the only player to have won so far after three rounds. He defeated his 2018 world championship challenger Fabiano Caruana and Levon Aronian from a 10-player star-studded field. Eyes from the chess world are centred on the tournament since it may well give an indication of what will take place at the world championship match in November.
Around the Web