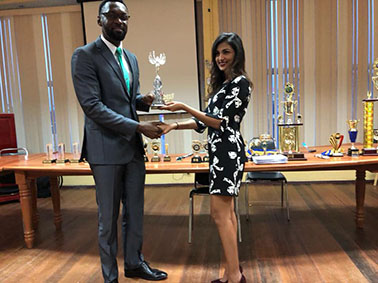 Forbes Burnham (a former president of Guyana) used to say local chess was not meant for the upper echelons of society, although it was originally proclaimed as the game of kings. He preferred all to be involved in playing the cerebral game, or alternatively, as many as possible and as far as it was possible to do so. Naturally, Burnham, who was also president of the Guyana Chess Federation (GCF) at the time, perceived the accumulated benefits of chess for an entire society. Burnham realized early that chess complemented academic direction especially in the field of mathematics and created analytical thinkers. In 1972, he gave form to his belief by establishing the Guyana Chess Association later to become the GCF. Chess became a thriving pastime during the 1970s and 1980s.
Ever since attorney James Bond assumed the presidency of the GCF, he has been fulfilling the ideas of Burnham of carrying chess to the people with limited available resources. That the GCF and the National Sports Commission initiated a journey to Mazuruni-Cuyuni (Region 7) recently was not accidental. Bond had dispatched national coach Wendell Meusa to Bartica to teach students of various schools within Bartica and surrounding areas the ancient game of chess.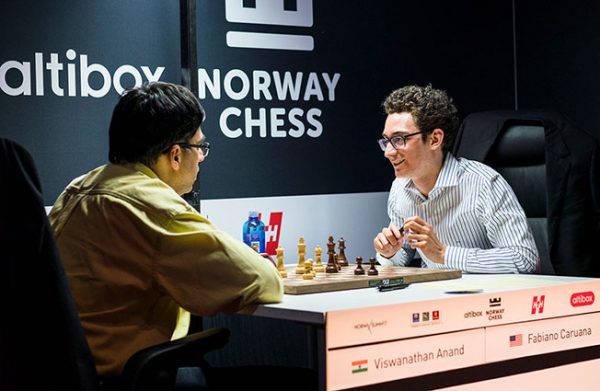 Meusa spent just short of a week and educated 276 children in the intricacies of chess with the assistance of regional officials. Meusa lectured about the history of chess and the possibilities therein. He taught chess alphabet, openings, the middle game and gave some insights into endgames. Let us imagine this approach of teaching chess in schools would underline a beautiful relationship between the GCF, the Ministry of Education, the National Sports Commission and regional development officials.
In international news, American grandmaster Fabiano Caruana finished ahead of world chess champion Magnus Carlsen in the Altibox Norway chess tournament recently. Undoubtedly it was a huge disappointment for Carlsen since he was playing in his home country and had defeated Caruana in the first round of the tournament. Caruana scored three wins to Carlsen's two and won by half a point. Caruana has qualified to face Carlsen for the FIDE world chess title in November, the most prestigious accolade in world chess.
The Altibox field, with the exception of Carlsen and Caruana, was a star-studded one featuring France's Maxime Lagrave, America's Wesley So and Hikaru Nakamura, India's Viswanathan Anand, Armenia's Levon Aronian, Russia's Sergey Karjakin, Azerbaijan's Shakhriyar Mamedyarov and China's Ding Liren.
Around the Web