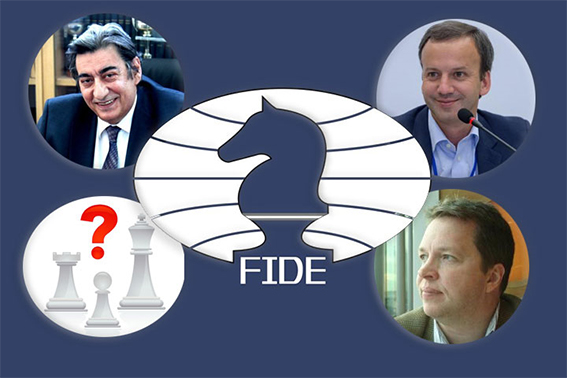 National chess players Anthony Drayton and Loris Nathoo each won games against higher-ranked FIDE chess players at the strong Jamaican Open Tournament in Kingston, Jamaica, recently.
Drayton defeated Fide Master Elliot Warren (2241), Jamaica's highest ranked active chess player, while Nathoo overcame Lorne Malaku (2153). Both Guyanese players are Elo rated less than 2000.
The tournament attracted competitors from Suriname, the Dominican Republic, the Bahamas and other English-speaking territories.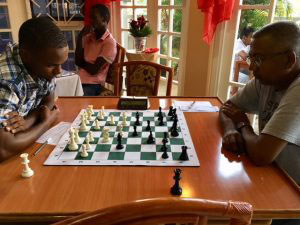 Guyana intends to dispatch a team for the mammoth Chess Olympiad in September, in Batumi, Georgia. Approximately 170 nations are earmarked to participate in the supreme team tournament and gives Guyana an opportunity to fight for chess titles and increase its Elo ratings.
During the Olympiad in Georgia, a new president of FIDE would he elected at this year's FIDE Congress which takes place every four years. Current President Kirsan Ilyumzhinov has withdrawn from the contest.
The three contenders are Georgios Makropoulos, Arkady Dvorkovich and Nigel Short. Ilyumzhinov was the president of FIDE for a total of 23 years.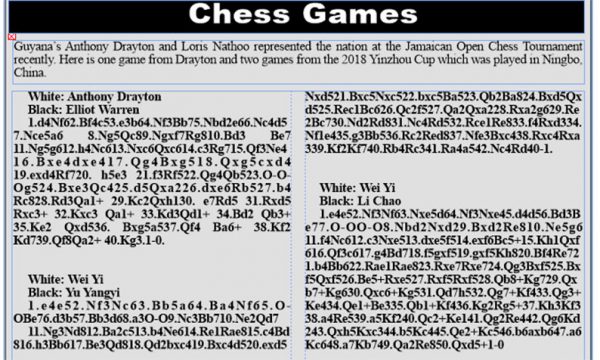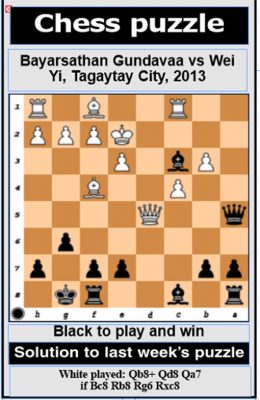 Around the Web