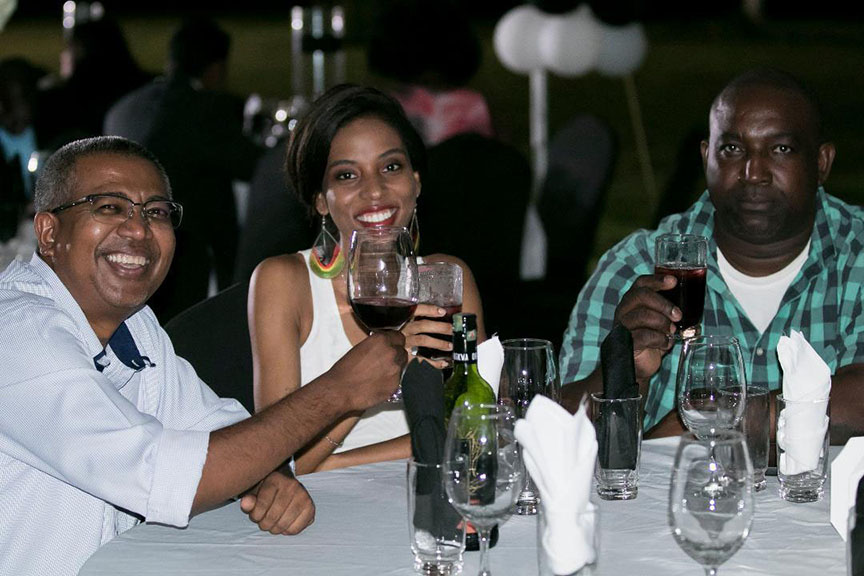 Guyana's finest players departed these shores on Wednes-day to represent the nation at the 43rd Chess Olympiad in Batumi, Georgia. Representatives from some 170 countries are participating in the team championship tournament which begins today and will last for the next three weeks. The Olympiads are the largest gatherings of Elo-rated players for the purpose of playing chess.
Two years ago, at the last Olympiad, the USA erased its competition and took the gold.
World Chess Champion Magnus Carlsen of Norway will be at the Olympiad. Vladimir Kramnik, a past world champ, will lead the Russian team and the Americans will be led by Fabiano Caruana.
The mighty Chinese would be led by Ding Liren, a top ten player and Cuba, the home of a previous world champion in the 1920s Jose Raul Capablanca, by Leinier Dominguez, a respected 2700 player. Indian chess legend Viswanathan Anand, a former world champion, has announced that he will be leading India's team at the Olympiad this year. Anand last participated at the Olympiad in 2006.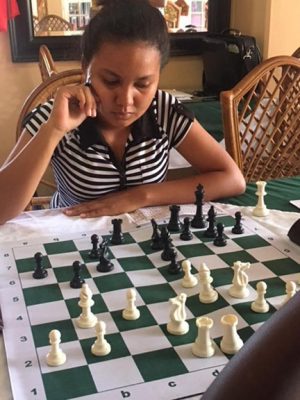 Guyana is being led by GTT's Anthony Drayton from Lodge on top board; GPL's chess theoretician Loris Nathoo from Grove is on Board Two; the steady Taffin Khan from Vreed-en-Hoop is on Board Three and the reserved businessman from Lodge, Glenford Corlette, the man who fights to the finish, will play Board Four. Guyana has fielded a sharp men's team although we have not yet conquered the mountaintop of chess to look down from its summit. 
Drayton has fine-tuned his practical training with a group headed by Guyana Chess Federation President James Bond and has solidified his training via the internet on multiple occasions. Nathoo invited me to act as his personal trainer at weekends and we were able to study some basic theoretical positions meaningfully and replay some master games. Nathoo knows exactly which systems he should employ against the king and queen pawns when playing the black pieces. One of his strong points is to mend a broken position as he would painstakingly put together the pieces of a jig-saw puzzle. Khan and Corlette, I have been advised, have been practicing on the internet. Khan's father, David Khan, was a national chess player in the old days, and therefore, the two may have been engaging each other in serious contests.
The women's team comprises Cuban Maria Varona Thomas from Georgetown, a naturalized Guyanese citizen on top board; Sheriffa Alli of Georgetown and a student of St Joseph High School on Board Two; Nellisha Johnson of Orealla and a student of Christ Church Secondary on Board Three, and Shazeeda Rahim of Non-Pareil on Board Four. Sasha Sharif is the reserve player. Varona-Thomas and Alli are strong players who have campaigned exclusively among their male colleagues for a number of years. Johnson is new to chess, but she has an experienced coach at her side and is learning fast. The Olympiad should be a wholesome experience for her. Rahim has been playing chess for years and although its her first Olympiad, she should give a fair account of herself. 
The Guyanese players will be uniformed to match some other countries like Jamaica. If 170 countries are represented at the Olympiad, it may be worthwhile to have Guyana's name registered in people's consciousness during play and to take home with them. I will be following Guyana's progress on the internet as the games are being contested. 
In international news, Iran's Parham Maghsoodloo won the 2018 World Junior Championship, as predicted. He eventually lost one game to Andrey Esipenko (Russia) but by the final game with Esipenko, the Iranian had already been declared the winner. Russia's Aleksandra Maltsevskaya took the gold in the women's category.
Around the Web