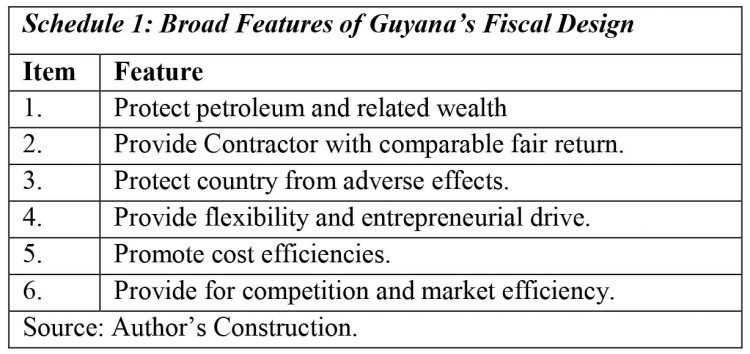 Introduction
Last week's column highlighted my conviction that, even though there are model petroleum contracts, there are no perfect ones. Consequently, there are no magic bullets to be inserted into any contract, to make it flawless. The Indonesian variant of the PSA, which was examined last week, has been hyped in sections of the local media as a 'magic bullet'. Regrettably, this is still yet to be a proven time-tested mechanism for financial/economic forecasting and modelling of petroleum economies; one that is capable of replacing even the admittedly weak auditing/monitoring of cost recovery, which exists in developing oil rich states. Guyana-type economies are severely hampered by their weak economic and financial databases, along with being starved of skilled energy economics analysts. Such modelling cannot therefore be a safe limb on which to hang the country's economic future.
Today's column starts consideration of the final topic in the ongoing petroleum series. That topic treats with 1) the fiscal terms of Guyana's 2016, PSA, and 2) the media debates, which have ensued, particularly over the period since the publication of my very first column in this series (September 2016) to now. My intention as I go forward is to intersperse both segments of the discussion in each column, stressing one or the other, as the logic of the discussion unfolds.
Although this treatment of the remaining issues in the series was indicated several weeks ago, the start has been delayed because of the hold-up in the public release of the PSA. Additionally, dispute over the recent publication of the 'secret signature bonus', (signed back in September 2016), has drowned out overall much of the discussion. As I had written last year at the disclosure of the leak (December 17, 2017), the revelation of the signature bonus "has been stunning, dismaying and deeply distressing to members of the public". This still remains true.
….
To continue reading this article
Comments

Despite last week's publication of the Guyana 2016 Production Sharing Agreement (PSA/PSC); today's column wraps up my evaluation of model PSAs/PSCs.

Introduction From their very inception, oil agreements/contracts have embodied dynamic processes between states, as sovereign owners or guarantors/regulators of rights to a country's petroleum wealth, and individuals/oil-companies that contract to develop this wealth.

Introduction Production sharing agreements or contracts (PSAs), have been, from the time of their earliest introduction to the oil and gas sector, subjected to in-depth critical analyses and/or evaluations from economic, legal, and institutional perspectives.

Introduction At the time of writing this column media reports indicate that a signature bonus of US$18 million has been paid to the Government of Guyana (GoG) by Exxon and its partners.


Introduction Last week's column welcomed the coming release of Guyana's petroleum contracts. It also identified that, based on the standard industry classification, there are four principal types of such contracts.