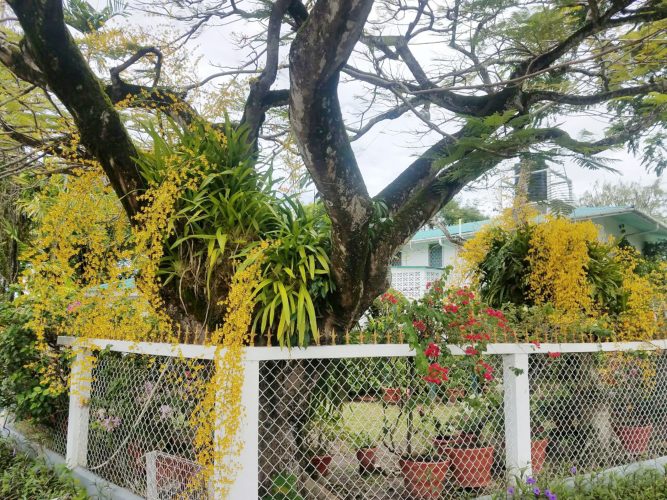 The golden shower orchids in my wife's garden are particularly lovely just now. In the evening with the late sun gleaming they cascade in beauty on the old tree boughs. They lift the spirit every time I see them.
Years ago when they also wondrously appeared in rich profusion I wrote an essay mentioning them, which is truer than ever for me as I have got older and the world has got heavier. This is the essay.
…………………………..
I suppose it is getting older that brings this on but I have come to the conclusion in a long life that the high dramas of public events – the summits of great men who think they control events, the ribbon-cutting celebrations of immense enterprises, the coronations of Presidents and the inauguration of Parliaments, the inflated pageants of festivals and carnivals and celebrity occasions – fade into inconsequence compared with the quiet satisfactions of private life…..
To continue reading this article
Comments

The global poverty rate has been cut in half in about the last 20 years, so why not try our best to eliminate poverty in the next 20?

I love poetry. It is the quiet passion of my life. When I was a child my mother read me old nursery rhymes at bedtime and they had the lilt of poetry in them which stayed with me forever.

I cannot think why, but politicians take themselves very seriously indeed. I thought I might see what the Oxford Dictionary of Humorous Quotations (obtained at Austin's excellent bookstore which every thinking citizen should visit at least once a week) has to say about them.


More than once I have quoted what the great historian Edward Gibbon wrote in his Decline And Fall of the Roman Empire: history, he wrote, is "little more than the register of the crimes, follies and misfortunes of mankind." The latest crimes are as bad as ever.

I am currently sorting old files and papers with a view to bringing some semblance of order into my chaotic personal archive and to preserve what may deserve preserving.