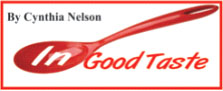 For those among us who have resolved to cook more, at home, here is a dish that is fast and easy to put together – Shrimp Chow mein.
Too often when we think of cooking at home, we think it has to be elaborate, that is not necessarily so, save the long-cooking, multi-technique and more complex dishes for when you have more time to make them. Most fast dishes are really about planning ahead and having a stocked pantry.
Pasta and tomato sauce is a go-to, quick and easy meal for many; this Shrimp Chow mein dish can be just as fast, and if you want to make it even faster, omit the shrimp and make vegetable chow mein. As I mentioned above, a lot of these things are about planning ahead. Make the sauce for the chow mein (which can also be used for fried rice) and store in the refrigerator; it will keep for weeks! Grate or finely mince ginger and garlic and freeze for easy use. The time it takes for the water to come to a boil to cook the chow mein, you can cut up the pak choi, or bora and carrots for this one-pan dish. Shrimp defrosts quickly, if you are planning to make this for dinner, remove the shrimp from the freezer the night before and set it in the refrigerator or in the morning before you go to work. Bring it up to room temperature as soon as you come home or an hour before you are ready to cook.
INGREDIENTS
Soy sauce dressing (recipe below)
1 (14 – 16 oz.) pack of your favourite brand of dried chow mein noodles
1 pound large shrimp/prawns, deveined and shelled
Salt and pepper to taste
3 – 4 tablespoons vegetable oil
2 tablespoons minced ginger
1 tablespoon minced garlic
2 large carrots, julienned (cut into long thin strips)
2 heads pak choi, roots removed and cut into fine strips (larger if you like)
Sliced scallions (optional)
For soy sauce dressing:
2 tablespoons regular soy sauce
2 teaspoons fish sauce (substitute with salt to taste)
1 teaspoon oyster sauce
2 teaspoons dry sherry or Shaoxing wine
1 teaspoon sugar
½ teaspoon toasted sesame oil
1 teaspoon vegetable oil
DIRECTIONS
For soy sauce dressing:
Add all the ingredients to a small saucepan, place over low heat and stir mix and dissolve sugar. Bring to a simmer and cook for 2 minutes. Remove from heat and set aside.
For shrimp chow mein:
Bring a large pot of water to boil and cook noodles according to package instructions or your preference. Rinse the noodles under cool water (room temperature and drain well. Meanwhile, rinse the shrimp and pat dry; season lightly with salt and pepper and set aside.
Add oil to a large frying pan and place over high heat until almost smoking hot; quickly cook shrimp for 90 seconds, remove from heat and set aside.
Fry the ginger and garlic until fragrant (you may need to add some oil to the pan)
Add carrots and cook for 2 minutes
Add noodles, toss to mix with carrots and fragrant oil for 1 minute
Pour in sauce around the edges of the pan and toss well to mix and cook with the noodles for a couple of minutes.
Add pak choi and shrimp and toss well to mix and cook for 1 minute. Taste and add salt and pepper to taste if needed (there should be enough seasoning from the sauce).
Serve hot with sliced scallions.
Around the Web