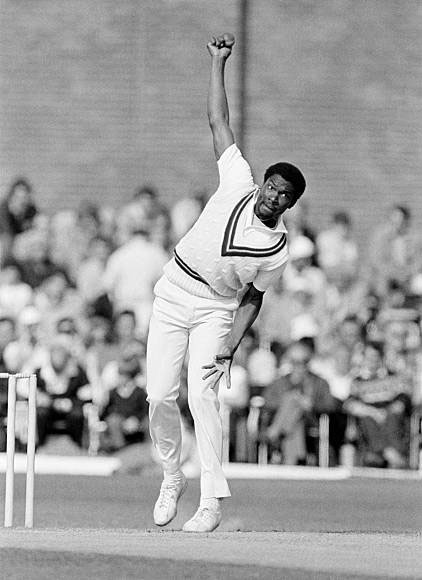 Question: What was the mood at the team meeting the night before the Test, bearing in mind that it was going to be Clive's last Test match and the team had a chance to become the first West Indies side to go through a full tour of Australia unbeaten in Tests?
Answer: The mood was very good. We had already won the Test series, so we were in good spirits and looking forward to the Test match.
Question: Was the Sydney wicket discussed as a potential problem for the side?
Answer: There was general discussion about the pitch, but the team was not overly concerned. You must remember that this team had won on all surfaces in all conditions.  The bowlers were discussed as per norm but no real alarm.
Question: Holding, who was fit again, replaced you, the only specialist spinner in the side. Were you surprised by your omission?
Answer: I was very disappointed but not surprised. I was looking forward to playing on that pitch which was known to be helpful to spinners, but that was not to be. I was not surprised because the West Indies team had built its reputation on pace which had proven successful in all conditions, so pace was generally the first thought.
Question: Australia won the toss and batted first and compiled their highest score of the series. Was winning the toss that crucial on that wicket?
Answer: The toss was a good one to win as the pitch was easy-paced and did not give much assistance to the spinners on the first day. It was the best time to bat for Australia, so their spinners would bowl last on the pitch.
Question: Holland and Bennett had a field day bowling on their home ground. Was the wicket that helpful or were the West Indian batsmen just overcome by very good spin bowling on a helpful wicket?
Answer: The wicket was helpful, and their spinners bowled well but there was not enough application and fight from our batsmen.  Maybe a touch of complacency.
Question: What were Holland's strengths as a spinner?
Answer: Holland was not afraid to toss the ball up. He gave it some flight and he had a good flipper.
Question: How would describe the pace of Bennett's bowling?
Answer: He bowled generally at average pace for a spinner but was able to vary his pace. He gave it some flight and got the ball to dip and bowled a really good arm-ball which he got to come in quite a bit.
Question: Any other thoughts or memories you would like share of that match?
Answer: As a team it was disappointing to lose that match. Clive Lloyd's last Test and it also broke the sequence of 27 tests without defeat.
Around the Web