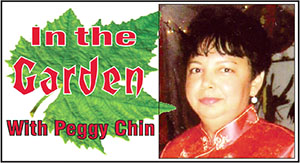 There are many types of pine trees and in Guyana some people tend to confuse the names and varieties.
The best advice is when making a purchase ask your seller or nursery for the name and the variety. Once you know this you can go online and read up on it. Some varieties are Arborvitae,
Juniper, Spruce, Thuja, Cypress and Norfolk. The ones most popular in Guyana are the Norfolk, Thuja and some varieties of Spruce.
Spruces are elegant species that are tall and slender and make a good focal point along driveways, in front yards and alongside columns. Spruces are making quite an impact in modern landscaping in Guyana.
In fact, most pines are grown for their elegance. These trees like well-drained soil and a good drink of water. Fertilize with Miracle Gro All Purpose Plant Food or Blue Corn Fertilizer once per month.
Until next week, Happy Gardening.
Comments

Many of you would have received potted plants as gifts and with the holiday season having ended, I have received many telephone calls on how to care for these new plants.

Thuja originated in Denmark and comes from the Cypress family; it was after World War II that it spread across Europe, then to Asia and North America.

It's here! Just in time for Christmas. Last weekend, I received the most beautiful, potted, red, velvet-like Poinsettia evoking the spirit of Christmas.

The Begonia commonly called Shell Rose was first discovered in Brazil by a Franciscan Monk, Charles Plumier in 1690, who named it after his favourite Botanist Michael Begon.

Asters commonly called Michaelmas Daisy are native to the USA. In the US, Asters bloom from May/June until late October, while in the Caribbean and Guyana Asters bloom all year round.