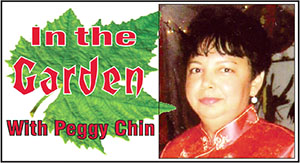 When the Caribbean Examinations Council (CXC) introduced Horticulture as part of its Agriculture Science Syllabus some ten years ago, both students and teachers were at a loss as to where to access such information or who to turn to for help.
Gardenland Nursery was recommended and since then I have had the privilege of assisting them every year, including students completing their School-Based Assessments (SBAs). Some of the topics are: Growing Seedlings, Types of Soil, Potted Plants, Fertilizers, Preparing and Marketing Flowers and Harvesting Flowers. There is always excitement among the students who are always eager to learn…..
To continue reading this article
Comments

The rampant loss of trees in the city continues. This time it is upper Brickdam outside of the Ministry of Social Protection where the reserve has been converted  into a  concrete car park.

Every day, I traverse Brickdam to get to and from work, sometimes as often as four to six times a day so I am familiar with it.

Crassula commonly called the Jade plant originated in South Africa and spread across the world to Asia, Europe and USA hundreds of years ago.

Texas Sage commonly called Texas Ranger or Barometer Plant originated in Texas, the southwest of the USA, and Mexico, where the temperatures are warm and conditions dry.

There are many types of pine trees and in Guyana some people tend to confuse the names and varieties.