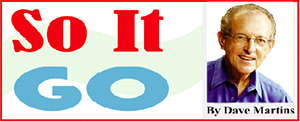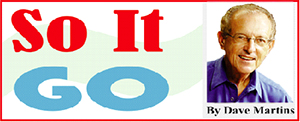 Two days ago, Moray House staged another of their arts-oriented evenings with our revered painter Bernadette Persaud.  Most adult readers will know that name, but for the younger folks, cocooned as they often are, she came to prominence here in the 1970s with a parade of introspective paintings, fiercely Guyanese, that made her name very quickly here and abroad.
As with all major artists, Bernadette found a particular niche, showing some influence from the world-renowned Monet, but in a distinctive style – her paintings spoke powerfully of nature while clearly conveying the Guyana around her starting with the socialism years and moving through the "troubled times", as the expression now describes it, that followed. I was not living in Guyana at the time, but I saw her paintings on my Tradewinds visits here, and was immediately caught by them.  There is a swath of nature in all her work that conveys Guyana very sharply; time and again it is there in her art, accompanying the wider messages of symbolism and the human spirit that is truly what she's delving into, and the paintings have won awards and established her reputation internationally; I don't know how many she has created, but it must be in the hundreds.
My first awareness of the lady's work was triggered by a famous painting of hers, ostensibly a Botanical Gardens scene with dense foliage but containing a partially obscured image of a uniform-clad soldier with a gun.  It often took new viewers some time to spot the stern military figure, ostensibly on some surreptitious mission, somewhat like a half-seen shadow.  It was a simple but powerful use of art, using understatement, which actually created a chilling and ominous effect using no words whatsoever, and it made Persaud's name, both at home and abroad. In the Moray House presentation, she showed some of those early paintings and of patterns that emerged.  Often, as in the "man with a gun" one, the ideas blossomed out from a single work into a theme on a subject with many paintings being produced in that fold.
As the Moray presentation revealed, Bernadette is a person of considerable span.  She is clearly widely read on a number of subjects, including the Koran, and in almost every one of her paintings one is impressed, at one point or another, by the wider lens operating in this artist. She has credited the English poet and Jesuit priest, Gerard Manley Hopkins, who often wrote about nature, as being an influence, but she also cites Wilson Harris and Martin Carter as pivotal in her work.  Her work is redolent with Martin, my favourite Caribbean poet, who was also one of those creators with both hands firmly on nature. That influence is stark in many of Bernadette Persaud's paintings: the striking images of forest (one of her series themes is the rainforest), the frequent use of birds as a symbol of the human spirit (a disposition she attributes to Martin), and the Lotus series, with some of the pictures drawn, the artist told us, from plants growing by a trench near her residence, is vintage Martin Carter.
Midway through the Moray House event, it filtered through clearly from many of the paintings displayed in her PowerPoint presentation that Bernadette's work reflected the turmoil of that time in a subtle way and it occurred to me, after her talk, that she had been operating in those early years as the essential artist, looking at a society, and showing it to itself. It is a remarkable thing to look back on a career such as hers, and to see that function so assiduously being carried out by someone with the ability to select and synthesize in a way that does not offend or castigate while certainly alerting. In that format, the artist is venturing into areas where things are going wrong in a society but for one reason or another they seem to be invisible, or at least unnoticed, by most.  In those times (we seem to be verging into one with the conflicting oil/gas pronouncements) when the transgressions are seemingly being ignored, perhaps because recriminations can result, we must always remember that the artist is noticing.  The Martin Carter, the A J Seymour, the Philip Moore, the Wilson Harris, the Bernadette Persaud; these gifted ones are noticing and saying, covertly and even overtly, "Look how you are Guyana; this is you. This is what is going on."  In the times of "the man with the gun" and the ones closely following, that Bernadette Persaud the citizen was seeing, Bernadette Persaud the artist was using her work almost as journalism, but certainly as observation, for Guyanese here as well as those, like me, away.
Ultimately, that is the highest rung on the ladder that an artist can ascribe to: to find a way to ring a bell, or raise a flag, or point out a wrong that seems to be sliding by unnoticed. That is where Bernadette has been camped for all those years and in all those canvases, even in the less-than-perfect scrap, she talked about at Moray.
I'm hoping that the organisers have a video of that evening; there is a very instructive and moving television programme for all Guy-anese, of whatever age, in such a recording.
Around the Web