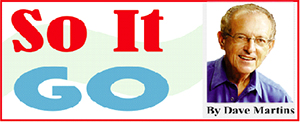 Just back from four performances in Grand Cayman, I spent what was truly an exhilarating evening doing what I would have to describe as a "musical presentation" to a great audience at Moray House dealing with my contention of "No Music Like Calypso".  With my long-time Guyanese keyboard accompanist Oliver Basdeo, we spent an hour laying down some examples to prove my point – that in the popular music field around the world, the Caribbean is the only area where our popular music, traditionally, has been one of presenting a variety of subjects, including sensitive ones, and also employing humour consistently in our songs.  No other country has been able to achieve that.  Considering American hit songs of the last 40 years, for example, one cannot recall a single example of a comedic song, or a song of sociological turmoil, on the charts.  By comparison, in that same period, we have had songs on every subject under the sun on Caribbean radio stations as a matter of course.  It is a remarkable distinction.
Consider, for example, the Trinidadian calypsonian Gypsy and his song about the Eric Williams government in his country with the hard-hitting "Sinking Ship" referring to Dr. Williams teetering regime.  Or the song by the Bajan maestro the Mighty Gabby challenging the right of Bajans to use any beach in Barbados. And notice, too, that traditionally, such potentially explosive subjects across the region have become subjects for calypsonians, time and again, and, particularly, that no adverse reactions came from the establishment with these commentaries.  It was accepted as part of our culture; a remarkable situation when one considers how such things would be treated in other countries.   Apart from the banning of certain songs for explicit sexual references, that "hands off" position on our popular calypsos is part of the "no other" position I am taking.
Another one of course is the humour, sometimes devastating sometimes just purely comedic, that has pervaded our Caribbean music for decades, and in that vein one has to recognize the singular contribution that Trinidad has made to the form.  It is a reflection of the Trinidadian inclination to laugh at everything and anything that somehow became transposed into the creations of its song writers and the rest of the Caribbean has adopted, or adapted, it across the board.  Writers such as Gabby, and Lord Canary and King Fighter, here have been walking in those early footsteps created by such Trini giants as Spoiler, Atilla the Hun, Lord Superior, and Observer and Brigo (the list goes on) and to some extent so have I.   To go back over the history of kaiso in Trinidad is to find an astonishing treasure trove of inventiveness and imagination and dexterity with word play that stands above any other music I know, and I include my own writings as being heavily influenced by those brilliant Trinidad creations.
In my performance on Friday at Moray, I did a short piece of the Sparrow song where he lambasted our colonial education methods with the English books by Cutteridge with their, as Sparrow put it, "foolishness" in such treatise as "Hickory, dickory, dock, the mouse ran up the clock" and "Tom, Tom, the piper's son, stole a pig and away he ran", and the pithy, "Dan is the Man in the Van".  Oliver Basdeo and I also presented what is for me one of the most hilarious calypsos one will ever hear in the song "Chinese Incident" by the late Lord Blakie who was known both for his songs and with the striking joyousness with which he presented them. In that calypso, we see Blakie going into the culture and using the convoluted language of a Chinese immigrant to the Caribbean struggling to deal with the phonetics of English.  Blakie's song had people breaking up at Moray (one lady in front almost fell off her chair) and you can hear and judge for yourself on You Tube.
I took time in the show to deal with the various areas that calypsonians have addressed in our region from the colonial days to now.  Some examples include a raise in salary for Trinidad policemen and its consequences, by Sparrow; one of my songs about our tendency as Caribbean people to adopt foreign accents when we migrate; a beautiful piece of music by the late Andre Tanker, also a Trini, about Caribbean migrants returning home determined, as Andre put it, "Ah must see mi way."  A song, by the way, that moved me so much that I wrote four verses of my own to add to it.
I told Andre about it, by the way, and he laughed and said, "Go brave padna; we all borrow from one another."  Another one was my own "Civilization" which contends that the animals often show more sense than mankind.  In the end, of course, I couldn't get away without performing, "Is We Own", which is pure Guyana sociology, as my friend George Jardim would term it, and of course the patriotic "Not A Blade O' Grass". Overall my point at Moray may seem obvious once we start to consider it, but frankly it wasn't so vivid in front of me when I started writing for Tradewinds back in 1966.  What I was putting across at Moray is something that I have gradually come to recognize over the years which is that in calypso, we have an astonishing legacy of very vivid music, dealing specifically with our own lives in the region, and while it is no longer the popular music of the day, that legacy is, fortunately, still available to use through the modern technology that makes it available.  Mind you, we have to solve the problem of intellectual property as we currently abuse it in the region, and particularly in Guyana, but at least the material is there.  The Moray House evening was a joy.  I have a few remaining commitments in my current Artist in Residence spell with UG, and I may well end up repeating the "No Music Like Calypso" presentation in one of those.  Stay tuned.
Around the Web