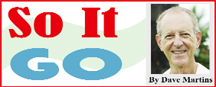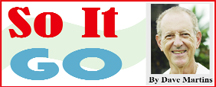 Living in Guyana again and becoming caught up in grumbling about this or that like most folks, it has begun to occur to me of late (partly from seeing a variety of video footage and still photographs) that we don't seem to take the same note of the positives that exist here, right under our noses, along with the other stuff that rightfully draws our indignation. 
One clear bright note for me is the bustling market at Mon Repos, about a 10-minute drive from where we live on the East Coast.  All right, Mon Repos can be more than a little crowded, signage is almost totally absent, and the array of fresh produce, combined with fresh seafood and chicken, can produce some pungent odours.  Also, although the policemen do their best, parking can be a taxing experience, but once you're in the market, the array of produce is truly staggering. Apart from the common (bora; pumpkin; callaloo; cassava; etc.) it's a place for the unusual (whitey; locust; custard apple; etc.) and the seafood choices are wide.  I challenge you to go to Mon Repos on a Saturday morning and walk out saying, "I couldn't find anything I liked."  And it's right there waiting for you (okay, there's no AC) bang up against the East Coast sidewalk.  It's a Guyana plus we often overlook when our ire is up.
Another one is the impressive range of creeks and rivers that crisscross our country and while there is frequent mention of the big rivers, we seem to overlook this range of smaller, narrower waterways that cover our landscape like veins on a hand. Yes, we have these majestic flows (Mazaruni, Pomeroon, Waini Mouth, Rupununi, Potaro, etc.) but the small creeks, too, like Kamuni, where Capt. Gerry Gouveia has his Arrowpoint Nature Resort, and Akawini, a branch of the Pomeroon (my father, Joseph Francis Martins, a Pomeroon farmer, used to get the contract to clean the weeds in that one) are special waterways, with those smaller ones particularly magical, winding their gentle way through the forest. Well before Capt. Gouveia built his resort on the Kamuni Creek, I remember being on the water there one evening (I worked at B.G. Airways at the time), heading to spend the night in the accommodation at Waratilla. As a young greenhorn, freshly out of Saints, and with several young ladies on the boat, I was bursting, as the Guyanese say, to pass water, but decided to hold it in.  It felt like we would never arrive. So as we reached Waratilla, I was the first one out of the boat running for the bush.  By this time, it was night, pitch black, no moon, and I never saw the low tractor parked in the trail; I ran straight into it, stood right there, and peed away.  I can't speak for the machine, but, thank God, no damage to me or mine…..
To continue reading this article
Try 1 week of unlimited access for $5. Or our most popular plan for just 27¢ a day.
The ePaper, iOS and Android apps are included.