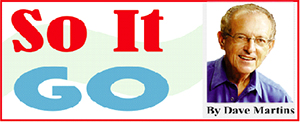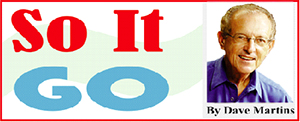 I have said it before and often, but some things need repeating: particularly in a time when we see so much to fix in Guyana, we should be also taking time on the obverse to champion what is of value among us in our people.  Indeed, my song "Where Are Your Heroes, Caribbean" is about just that.  From that stance, the untimely passing this week of Trans Guyana Airways linchpin Chris Correia leads me to mention three Guyanese men who belong in that category of "stalwart sons."
The first one of the three goes back to the early 1950s when I was a grass-green teenager, just out of Saint Stanislaus College, and working in Timehri as a Signals Clerk (basically office staff) at B. G. Airways.  This was in the time of the legendary Art Williams and Harry Wendt. In that post, while I interacted with persons in various positions, a stalwart son I remember fondly is a man named Galton (I cannot recall his surname). He was head-man in the crew of loaders – tall, strapping, and always tidily dressed – but what caught me about him immediately was the positive attitude he brought to everything.  He was good in his work duties, but so were some other loaders; where Galton stood out from the rest of the group was in his very sunny outlook on life.  Even when he complained, he would find a way to smooth the edge of what he was saying, and, indeed, his manner was a major reason he ended up as boss of the loaders; he could resolve issues, arrive at remedies, using that tool.  He had not gone far in formal education, but he had acquired significant life skills and used them effectively. Galton was probably in his thirties then, and I lost track of him after I migrated in the late 50s, but the practicality of his positive personality stayed with me.
Another example came 15 years later. With the advent of Tradewinds bringing me to Canada, I was to meet Gordon Forte, an airline employee at the time, who ended up as the band's representative here for some time.  Through Gordon, who has remained a good friend over the years, I came to know another stalwart son, Hugh Cholmondeley, who was Gordon's brother-in-law, married to Gordon's sister Marianne.  Hugh, a key innovator in broadcast radio in Guyana (he would later represent Guyanese interests officially in a number of areas) had invited me to dinner at his Providence home and our friendship grew from there, eventually including his brother Colin.  Hugh was a trained professional, with an international reputation, and he had the same positive life attitude as Galton.  Calumny and castigation didn't abide in him.  He came across always as a man enjoying his life, dealing with the setbacks, often seeing some humorous side to them, and moving on that way.  Even when his health problems arose, I never heard a complaint come out of Hugh, and when his health worsened, I remember sitting with him in a car in Kitty, for a rambling gaff, in which his entire demeanour was one of onward and upward.  Not one moan; not one angry cussword. I remember watching him as he drove away and thinking to myself, "What a reaction.  What an inspiration."
And the third one: this week, as I contemplated attending Chris Correia's funeral, it occurred to me, close to the anniversary of Hugh's passing, how much the one was like the other.  My mind went back to 2008, when I met the Correia family through my wife Annette, and how I quickly saw that same "forward" attitude in Chris, as I had seen it in Hugh and Galton. When you live in a society, as I said, "strugglin we struggle", that positive quality stands out a mile away.  Like the other two, Chris had it in spades.  Look at the photographs of him that are about: in almost every one he has this huge smile on his face, even in his eyes, or he's mugging for the camera.  The French have a term "joie de vivre"—meaning joy of life—which describes it; that was Chris. He exuded it. Living in Guyana, and going to this social occasion or that, I would immediately seek him out. I knew I wouldn't hear any vitriol coming out of him.  Even in dealing with the current "complaint of the day," Chris Correia would have some humorous interpretation or explanation to laugh off the comment and move away from it.  Even when the topic drew some edgy remark from me, Chris would give me his slow grin in response, or a couple of raised eyebrows, and not respond. Mind you, I didn't work with him, so there may have been eruption in that arena; in the social one, I never saw it.  We can posit that the influences of his wife Carol Ann, and his family of Anna and Alan, are in play, but whatever the reason, this was the guy.  His close friend Gary DaSilva told me, "If you start to bad talk somebody, Chris would hold up his hand, 'No, man.  Don't let's go down that road.' He was always like that, every time."
We are fortunate to have these arbiters in our lives to help steer us away from the animus and turn us to some positive light; when they are taken from us we have suffered a loss. And it's not only these three. Okay, they're in the minority, yes, but they are there. And there are others – Joe Singh; Ian McDonald; Nigel Hughes, to name only three – and they exist on the distaff side, as well, former Government Minister Carolyn Rodrigues being one. We should be heeding those examples more. They are stalwarts with a positive balanced approach we would do well to adopt.
Around the Web