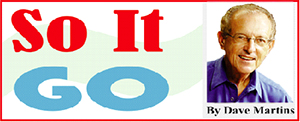 I don't know enough about the subject of animal nature to say why it's so but for me the jury is in on the matter of mankind and animals, and the verdict is that dogs are the best. For me, it's no contest.  Yes, cats can be a delight for us, but as good as they are (we used to have one at Vreed-en-Hoop before I migrated) they don't come close to dogs.
I didn't start out feeling so.  Growing up on West Dem in the 1950s, we had a dog, Brownie, but she was in the Guyana tradition of a great watch dog who never set foot in the house; that was it. My fascination with dogs began when I lived in Grand Cayman.  We had a rambling house on three acres of land in the eastern part of the island, nuff fruit trees, and wild chickens were a major nuisance (it is still like that there to this day) so the Cayman antidote recommended to me was "get a dog".  We actually had three or four dogs, and the chicken invasions ended, and I thought that was all there was to dogs – watchmen. I learned better when a Guyanese guy working at the Animal Shelter, who knew I was interested in a dog, called me one day, "I have the perfect dog for you, skipper; come and get him."   I did as instructed and the man was right.  No exaggeration. I was living about 30 minutes' drive from town, and by the time I got the dog home the bonding between Baron and me (I had named him immediately for his regal look) had already begun; he was watching my every move.   In fact, as I opened the door to let him out, totally on his own, Baron took off, full speed running (he had spotted a lone fowl in the backyard) and by the time I could catch up to him the poultry was flat on the ground and feathers were flying everywhere.   Baron, and a second Animal Shelter dog, a half-breed Corgi we named Corgi, became part of the Martins' family – they were even allowed in the house, bedrooms excepted – and were a delightful addition.  It was from those two, in their devotion to us, that my love affair with dogs began, and it has grown steadily over the years.
 Just this week an example arrived on the web from a fellow named Owen Khan who posted a riveting video on a platform called Facebook Watch, about a man and his dog.  The introduction tells us that "This guy and his dog changed each other's entire world", and the video is about a young man in America, a recovering alcoholic, who saw a head shot of a pit-bull in the local press, fell in love with the dog who was scheduled to be put down, and the story, in brief, is that he adopted the dog, who had been ill-treated, and the result was that both lives were changed by exploring the outdoors together.  I'm not about to spoil the surprises in the video, but trust me, it is a winner; google it for yourself and see the connection that developed between these two creatures, starting almost immediately, and, as the heading says, changed their entire world.   It's a "dogs are the best" example.
 I don't pretend to know what propels this dog behaviour (I must invite Syeada Manbodh to dinner and question her) but one just has to be around them to see it. Living 9 years now in Oleander Gardens, with my wife Annette, we've had dogs from the beginning; first a part-Shepherd who used to chew everything in sight from a puppy, and I named her Choo, and later a Belgian Shepherd, black as night and full of speed, named Jet.  We have a kennel for them, but the truth is the dogs are generally in the house – except for meal time – and they are truly part of the family.  They have had no formal training; they have learned on their own by watching and using their heightened senses.  They know a range of words – stay; upstairs; lie down; pen (one word and they head for the pen); no more (when the treats are exhausted) – and they know the sound of our vehicles so that whenever we drive in, day or night, they're standing inside the gate, tails wagging a welcome; even if you went out just 10 minutes earlier, they're out there, on station as you return, tails going like windshield wipers.
There is an obvious joy-of-life streak running through dogs who are not mistreated and time and again you see them in their daily routines demonstrating this constant expression of delight and unquestioning love for those who are part of their lives.  Their joy is a torrent, you see it all the time.  This week, again on the web, there is a post of a small part of a town somewhere, with a fountain, and this tiny dog, all by itself, running and jumping in and out of the water, total enjoyment, doing it over and over, to the delight of people nearby.  Cats or rabbits or birds never do that – just dogs.
The dog/mankind link is diverse.  Living in Guyana, Choo and Jet love a drive, so every time I come out the house and Jet spots the keys in my hand, she takes off running like the wind with Choo trailing, and they park by the van barking to be let in, particularly Jet.  However they understand "no drive" if they're staying home, and will move away, but if I am taking them I say "okay," Choo takes the front seat next to me, Jet obeys my "back" command and jumps in behind, and they sit there unmoving, the whole trip, except if another dog passes outside – then it's bedlam.     
Another example: When I was in Grand Cayman, heading up Pirates Week, I would come home from town every day around 4pm.  We had a long driveway heading to the house, and every day, as I drove in, the dogs would be waiting at the front gate.  They didn't have a watch, nobody gave them a signal, no horn blew, but there they were waiting – only dogs – and when I was away with Tradewinds, the helper told me they would do the same thing.  Whenever I came back from a trip – usually two or three weeks – they would meet me at the gate, whatever time it was, and the minute I got out of the van to open the gate, Baron would take off, full speed, running around the circle of the property, Corgie couldn't keep up, head back to the gate, run near to me, flat out, make another circle, and run past me again in a kind of running frenzy.  It would only stop when I got in the van and drove in.  Every time I went away, that was Baron's welcome home – every time.  Show me a cat or a macaw somewhere doing that. Trust me; dogs are the best.