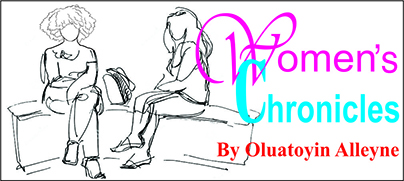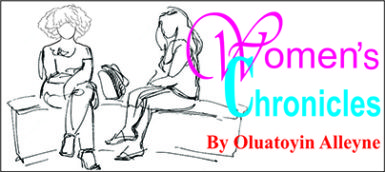 "Being a single parent has it positives and  its negatives. For me I have learnt to look past the fact that I am a single parent because honestly sometimes I don't even remember that these children have a father."
The words of a 38-year-old mother of three (ages 13, 10 and 8) who gets little or no support from the father of the children. As I listened to her speak, I tried to grasp the positives she spoke about at the beginning of our conversation but apart from the fact that she obviously loves her children I was hard pressed to find any. Their lives have been a constant struggle and continues to be, but I did grasp she was a strong woman who was not ready to give up. She is fairly educated and has had what some may consider 'good' jobs in the past but has found it difficult to really make it with her three children.
"I don't remember my children have a father because it has been so long since he contributed to their well-being," she said reflectively.
"But it has been challenging, very much challenging but then I have no choice, absolutely no choice," she said with a small laugh.
"I have to be everything, you have to be a parent and you can't think like you are mother alone because you have to be a father too."
As she spoke, I wondered (like many would) why three children but of course that is me judging, which I am in no position to do. The children have one father, but their parents have never lived as husband and wife as the father has always been away in the interior working.
"He would come out, I would not say come home because we never really live together," she said shaking her head as if she herself could not understand their complex union.
"Sometimes a year would pass and we would not see him and then he would come out. I go and work with him even trying to help out but…" she stopped and turned the palms of her hands up.
"The children know that that's not how it supposed to be and so it is a bit challenging for them at times. But they are maturing, they don't behave like they used to before. One of them use to be hollering down for his father but now he does not do it anymore," she said.
I asked her how often she sees him.
"I can't even say once a year. Whenever he comes if he wants the children I will send them. At first, I use to be angry at him sometimes, but I don't know where that it went I just behave like this is it. Nothing happen, see your kids we talk whenever he calls," she answered.
How often does he call? I asked.
"He calls whenever," she said quietly.
Does he send money? I followed up as she sat there quietly looking at nothing in particular. I was beginning to think she was regretted agreeing to speak to me.
"He doesn't send money. The last time he said he was going to send money for one of their birthdays when he called about two months ago but he didn't call back or send anything. He is a man who does not forget birthdays, but I don't know if he does not have a phone and he is not a near someone who has a phone," she said.
I could not help but point out that she appeared to be making excuses for a man who has shown little interest in the well-being of his children.
"But you have to wonder, maybe he does not have a phone but then again sometimes you have to wonder if he really cares," she said in an almost confused state.
No! He does not care! What is wrong with you, woman? I wanted to scream those words at her but I held my tongue. It was her narrative let her chronicle it the way she sees best.
"When he calls he would say he loves the children and he wants to do so much for them and then he does not call back. But it really doesn't matter anymore, they have survived through me being without a job and they certainly will survive now, I am working again," she almost triumphantly.
"They are becoming more responsible now, they are still learning and we know how to live without certain basic things and certain people like him who is supposed to be around. They just had to learn because they live in the situation," she said.
Her daughter, the eldest of the three, seems to be her biggest concern.
"My daughter was doing well in school, but she has dropped back and is now in a remedial class," she said almost close to tears.
"But I know what she has inside of her and I know it is because of what she went through, during her last examination we had gotten put out from where we were living and we had to end up living in a church for a while.
"I am still thankful that she is going to school and she is trying now and she gets involve in other activities at the school like gymnastic and the choir. And sometimes she is unable to complete the assignments the way the teachers want because they want coloured pictures and things off the internet and we can't always afford it.
"It pains me that my daughter is in a remedial class because I know the ability of my daughter. I am not afraid because I know her ability. Apart from a brilliant child she also has gifted hands, she can braid hair and she can cook almost anything. With the cooking and so she was forced to get into it because at one time I was so sick that she had to become like the single parent because she washed and cooked everything for her little brothers."
The surprise on my face was evident and she did not miss it; after the surprise I felt anger, but I remained quiet.
"Yes, I was very sick I could have hardly helped myself and I think I was going out of my mind," she said, attempting to answer the questions I had not asked.
"But as a single parent I enjoy doing the things I did to maintain my children, none was illegal, none was degrading, some of them were very difficult physically. You do work that a man had to do but you did it with a joy.
"I did things from putting out a stand of plantain chip to working as a cook in the interior and at one time I was doing both cooking and mining in the pit. I also worked professionally.
"It is just like you are a parent and you enjoy being around your children, it is no longer cause me any kind of sadness. I try my best to provide what I can provide but my church sister is really helpful too.
"But I know with this job I have I will make a money," she said this with a broad smile on her face. "Despite all the difficulties my children honestly believe that I am the best mother in the world."
Do you believe you are the best mother in the world? I enquired.
"Oh gosh no! I can do much better than I am doling, I am far from the best. I try to bring them up in the right way though and that is more important," she answered.
I asked her how she could do better.
"I can do better because I have a lot of gifts but sometimes you feel you are too weak to do what you can do. It is not that you are weak you are confused, and you really don't know what to do," she explained.
"My boys want to be pilots and my daughter wants to be a doctor and I know she will become a doctor.
"But you know I have always wanted to be part of a programme that will reach out to single moms, not just single but moms who were hurt and abused because I know how that is. When I was going through some of the worst times there was somebody who was going through the same or worse and I tried to help them but never told them what I was going through because I did not want to appear weak I wanted to strengthen them," she said moving into an entire different issue.
I sat and looked at her and wondered how she helped others when it was obvious as she sat in front of me she was finding difficult to gain control of her life.
"I hardly will sit and tell people about my abuse, yes I went through abuse," she said with a smile.
"But to actually sit and talk about it is not easy, but if I am under pressure I will choose who to tell."
She did not choose to tell me, and I was not sure I wanted to hear or had the emotional space to listen. Hearing about her and her children's struggles was enough for the day.
This mother is not a stranger to me and while I knew her life must have been difficult because she is a single parent I was never privy to the struggles. I wondered if I could have helped more and I am still wondering what I can do to assist. I am happy that she now has a relatively good job and I pray that it lasts.
"I am just now hoping to rent a place so that my children and I can have our own space because right now we don't have that," she said.
She picked up her bag signalling the end of the conversation, at least for the time being. I know I will hear from her soon. She knew I was interviewing her for publication and I guess that was all she was willing to share with the public.
Around the Web