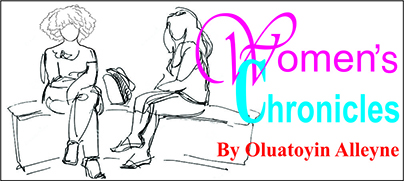 "Some days does be trialling, but I had to throw pride and dignity behind and just do what I have to do. That is how I does support my children and to be honest I don't feel bad, it is an honest living," she said with a bright smile on her face.
Those were the words of nut vendor Nicola (only name given) who can be found pushing her cart around the streets of Georgetown on any given day and most times she sells her customers with a smile.
Nicola, who declined to have her photograph taken, is a 30-year-old single mother of five children aged 12, 9, 8, 6 and 4 years old; she has a very positive outlook on life.
"She is always talking positive and when she talks she would show you photographs of her children on her cellular phone," said one of Nicola's regular customers who urged her to speak to me.
That was very evident throughout our conversation as apart from the ever-present smile on her face there were no negative vibes in any of the words she uttered, even though she must have experienced tough times. 
"I get into this business through my children father. He use to do it and that is how I get do it," she said.
I asked her why she said she had to 'throw pride and dignity' behind her.
"Well you know some girls would not be caught dead doing what I do. They would look at it as too low, but I don't mind doing it," she answered.
"I does sell every day. Sometimes I would sell from morning to night, but other days I would come out in the afternoons. Most times on weekdays is like from one in the afternoon to 9.30 [pm] and on weekends is from 10 [am] to like 10.30 [pm]," she said of her hours on the road.
"I does mostly sell in Georgetown but on some holidays, I would walk and sell out of Georgetown if it get a crowd."
I asked her about the experiences she has had on the streets.
"When I sell, I meet new faces and some people give you the courage to continue. They does tell me that for a woman I put pride and dignity behind and does a man's job. For me I try to work along with the encouragement that people give me," she said.
"No, I don't get no negative experience," she answered when I asked.
"Most people does just give you courage and when I get separated from my children father they notice, and they would encourage me to continue and not give up.
 "Look I not saying that it is easy, but what I saying is that I could live with it. I does get up at five in the morning and make breakfast and lunch for my children. When they gone off to school I would do my housework and then I would take a rest before I go out on the road. But if I have to parch nuts then is no rest for me.
"I usually get my nuts from Lethem through a vendor on the market and I would pay to parch it at the baker shop in Leopold Street.
"My children would go to lesson and they would not get home until around 5.30… the youngest one does go to day care until five and when they get home my mother does look them after until I come home," she said of her children.
"I have been a single mother for the last four years."
It meant that she separated from her partner when she was pregnant with their last child.
"And being a single mother is not easy, but it is this nut selling helping me to pay my bills and look after my children and I thank God for it," she said.
 She paused for a while and then continued: "Relationships do have ups and downs, but there is certain things that you cannot tolerate and according to the church I does go, God don't give you more than you can bear, and I had enough."
I asked if her partner had been abusive.
"No, no man. And I would not take that either," she answered quickly.
"But I walked out, you know after four children," she continued.
She did not say it in so many words, but she separated from her partner because of infidelity.
It was her second relationship; her eldest child is for someone else and they separated because of his addiction to alcohol.
"But he never use to beat me either… is just the drinking I couldn't take it. Right now, I just swear off of relationships. I focusing on my children and I living with my mother right now that is the best place.
"I don't have to pay rent and my mother is a good encourager to me. She does tell me that despite of trial and tribulations that you are going through, woman don't fall in this life woman does only fall if they want.
"I did not work on Mother's Day. I stay home and spent it with my mother she is my best friend and I love her very much she is everything to me.
"My children will get big, you know. One day puppy does turn dog. I want them to have a better life than me and that is exactly what I giving to them by working every day. That is why I ensure that they go to school every day and have extra lessons because I want them to have a better life.
"I don't know my father, he dead since I was two years old… I only get pictures of he. But he lef a piece of land for me and I build a house and use to live with my children father, but I move out after because where the house deh. When I done work in de night sometimes no bus and you have to walk in a long road. So, a cousin does live in it and I does live with my mother. I feel more comfortable."
Nicola claimed her father had 49 children.
"Yes, it is true," she said when she saw my incredulous expression.
"My mother had seven for him and I know all the rest. We does get family reunion and I meet them. Three of them dead in one year, but I did know them, and I went to the funerals," she added.
I asked her if she would consider leaving the nut business and taking up formal employment.
"No, not at all. I been write the police test and I pass, but they been want put me to work in CID or narcotics and when I think about working night, I just didn't go back. I guh stay with the nut business, it minding me children," she answered.
"I am a happy woman. I work and provide for my children and I have my mother to support me. I don't know if I would make more children, but right now I don't want no man in my life.
"I work when it rains to; the Father have to do His work and I have to do my work. I use a umbrella and I sell me nuts."
I asked Nicola if she pays contributions to the National Insurance Scheme (NIS).
"I use to pay it you know, but I don't like stress, so I does bank my money right now," she answered.
I told that paying the contributions will guarantee that she receives something in her old age.
"I putting up money for my old age, don't worry. I just don't able with NIS stress. I working every day and I putting up. And right now, I have to go and sell my nuts," she said picking up her umbrella—the sky was overcast—signalling the end of our conversation.
Note: Some persons have reached out to me over the past few weeks after reading some of my weekly pieces. They were concerned for my well-being considering that some of the Chronicles have been heartrending to say the least. I wish to thank them for doing so. I really do appreciate their concern. Self-care is important, and I am cognizant of this fact. I will admit that my psyche is affected from time to time but being a woman of faith, I do believe in my God and He comforts me. I read the sad story last week of Dr Peter Pedro who treated patients for depression and other psychiatric illnesses but took his own life in Trinidad after a failed attempt. He was the Public Relations Officer for the Bolivarian Society of Trinidad and Tobago. He was attached to the St Ann's Hospital in Port of Spain and saw patients in clinics at Sangre Grande Hospital and Rio Claro District Health Facility as well. It brought home the point more forcefully that self-care is important. The conversation with Nicola was a refreshing one.
Around the Web