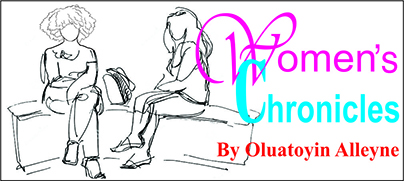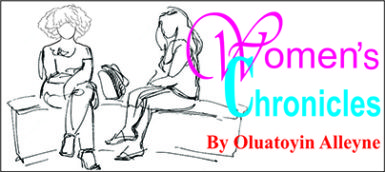 I recently visited the women's psychiatric ward of the Georgetown Public Hospital and I felt that were it not for the Grace of God I could have become mentally ill from just the appearance of the area and the depressing conditions under which its two patients were housed.
I have always believed that the wards for mentally ill persons should be bright and cheery, which would contribute to improving the psyche of the patients. The room I visited had two beds and two patients; there was no room for a third. The walls were grey and grimy looking and the sheets on the discoloured mattresses appeared to have not been washed in ages.
My skin crawled at the mere sight of the room and I could not imagine my family leaving me at that facility if, God forbid, I fell ill. But as I reflected I understood that in some cases it is a can't-help situation as there are no other facilities for persons with mental illness. And if the patient is exhibiting violent tendencies or can self-harm there might be no alternative.
I have never visited the mental institution in Canje, Berbice, but I have heard stories.
But back to the Georgetown Hospital. I visited to see a woman I know who had not been seen and could not be reached for weeks. She has what many would consider a good government job but had not been seen at work for a while and no one answered her home or cellular numbers when they were called. It was a fluke that I found out that she had been a patient of the hospital with a broken jaw for a few weeks.
I visited with a friend, with whom she is close, and she quickly sprang up when she saw us, smiling broadly. My heart melted, and I wanted to cry for her when I looked at the state of the bed she was on.
She could not explain to us the circumstances that led to her being taken to the hospital, even with the aid of pen and paper. What she wrote was confusing. But we learnt from her and the nurse that she had been discharged but refused to leave the ward.
Her family had tried to take her home, but she refused to leave with them and indicated to my friend that she wanted a specific person to go and get her. That was not possible, but the friend did not have the heart to let her know this.
She has had mental issues since she was a young woman when her planned marriage never became a reality and the bridegroom married someone else. But over the years she managed to keep it in check and became a professional, though from time to time she would have meltdowns, especially when she refused to take her medication. She has had other relationships but none that lasted maybe because of her mental state.
As she spoke to my friend, mostly through sign language, as her injured jaw made it difficult to speak, I turned to the other patient in the room. She was sleeping peacefully but I later learnt that was due to the medication that was administered.
"Some people are not really mentally ill, you know. Sometimes the family don't really know what to do and how to treat them," the nurse said to me as she observed me looking at the sleeping patient.
I later learnt that the woman was a nursing mother, but it was not clear why her family took her to the hospital. While in the ward (maybe because she was medicated) she did not exhibit any violent behaviour.
"Maybe it was the best thing for the baby, you never know," my friend said when I shared with her my concerns about the woman probably being wrongly placed in the ward.
As we left our friend in the ward, not knowing when she would leave the hospital and feeling helpless I could not help but think about what is (or not) available for persons with mental illness in Guyana. We decided that we would contact her place of employment to let them know she was ill and that a medical would be subsequently presented.
"If she does not get paid or loses her job well that will be the end of her. Nobody does anything for her and she use her money to buy her little tonic and so," my friend said as we left.
There are many persons with mental illness in Guyana but unfortunately the response to their needs leaves much to be desired.
There was a glimmer of hope when in his 2017 budget speech Finance Minister Winston Jordan told the nation that government would be prioritising mental health and also training more professionals in this area. The goal, he had said at the time, was to train 300 health professionals in addition to the 250 he had said were trained the previous year.
He also spoke of the construction of a Mental Health Institute which was expected to commence in the second half of 2017. The bid for the building was put out but it is still not a reality. Jordan had said that overall, the administration earmarked $31.2 billion, or 12.5 percent of the budget for the health sector in 2017.
In the meantime, however, the delivery of effective mental health care is still not a reality, as the system continues to fail citizens in need of quality treatment.
Around the Web