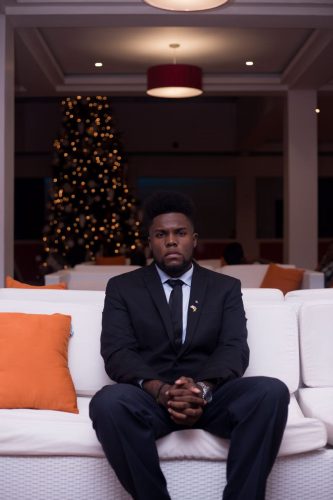 Not a man of many words, Daniel Sears lets his photography speak for him and if, as the saying goes, 'a picture is worth a thousand words' then Daniel's pictures tells double for each one of them.
'Dano,' as he is fondly referred to, is already making great strides in photography at just 19. This year marks three years since he took up the profession.
"Photography started with me always having a love for taking selfies and photos of random things. I have a cousin Shane, who had a camera and I was always titivating with it so I persuaded my dad into buying me a camera," Daniel said, in a sit down with The Scene…..
To continue reading this article
Comments

Nigel Butler, a former Burrowes School of Art student, is making great strides with his unusual artwork around Guyana.

The Guyana Ballroom Dancers Association (GBDA) hosted its third show and dance off last Saturday night at the King Solomon Hotel (Main Street Plaza).

Conscious/Reggae Guyanese artiste, Roxroy 'Arkaingelle' Young returned to Guyana at the beginning of this month to launch his second album 'Tru Da Fyah' which he did at the Guyana Rastafarian Council Headquarters.

Two-time Calypso Monarch, two-time Chutney Monarch and five-time Shanto King, Roger 'Young Bill Rogers' Hinds is gearing up for three competitions in the upcoming Mashramani season.

Movie lovers this afternoon will get the opportunity to view the 2015 drama hit Drishyam at the Indian Cutural Centre.