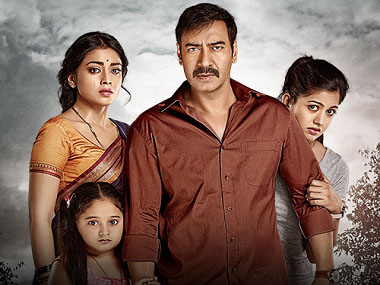 Movie lovers this afternoon will get the opportunity to view the 2015 drama hit Drishyam at the Indian Cutural Centre.
The movie is a 2015 Indian Hindi-language thriller directed by Nishikant Kamat. It is the remake of Jeethu Joseph's 2013 Malayalam film Drishyam. It features Ajay Devgan, Tabu and Shriya Saran in the lead roles, and is produced by Kumar Mangat Pathak, Ajit Andhare and Abhishek Pathak.
In the movie an unexceptional man becomes a murder suspect when the son of a high-ranking police official who harassed his daughter goes missing.
The movie was described as one that will have viewers at the edge of their seats with its high drama.
Starting time is 4.30 pm at the cultural centre located at 67 New Haven, Bel Air.
Comments

Having been able to keep huge corporate client Demerara Distillers Limited has had Makeup Artist Cideca B Mangal turning heads for quite some time.

Dancehall artiste Keon 'Rictyza' Forde will be releasing three brand new singles just in time for the Mashramani season.

Authentic jewelry, handmade with stones and beads is accessible at the newly opened Divas Art and Craft Store located in the Avinash Complex on Water Street, which boasts of producing pieces that will last for a lifetime.

Nigel Butler, a former Burrowes School of Art student, is making great strides with his unusual artwork around Guyana.

The Guyana Ballroom Dancers Association (GBDA) hosted its third show and dance off last Saturday night at the King Solomon Hotel (Main Street Plaza).