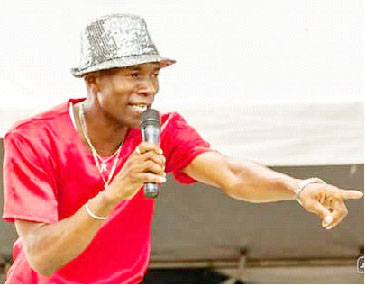 Two-time Calypso Monarch, two-time Chutney Monarch and five-time Shanto King, Roger 'Young Bill Rogers' Hinds is gearing up for three competitions in the upcoming Mashramani season.
This year will see Roger entering the Chutney Competition with "My Larkie Always Fretting", the Soca Competition with his power Soca song "Money Power Dance" and the Calypso Competition with "Ah Grading Dem Bandits".
Roger thought to do Soca this year with all the hype this particular competition gets. Usually, he said, this competition clashes with the dates for the others he would already have entered, but this year each competition is scheduled for separate dates allowing him to compete in all three. Part of participating in the Soca Competition, Young Bill Rogers shared, is to show his versatility and love for this genre in answering critics who labelled him "just a Calypsonian." The last time he did power Soca was in 2013, the same year Jumo Primo won his first Soca Monarchy…..
To continue reading this article
Comments

Having been able to keep huge corporate client Demerara Distillers Limited has had Makeup Artist Cideca B Mangal turning heads for quite some time.

Dancehall artiste Keon 'Rictyza' Forde will be releasing three brand new singles just in time for the Mashramani season.

Authentic jewelry, handmade with stones and beads is accessible at the newly opened Divas Art and Craft Store located in the Avinash Complex on Water Street, which boasts of producing pieces that will last for a lifetime.

Nigel Butler, a former Burrowes School of Art student, is making great strides with his unusual artwork around Guyana.

The Guyana Ballroom Dancers Association (GBDA) hosted its third show and dance off last Saturday night at the King Solomon Hotel (Main Street Plaza).