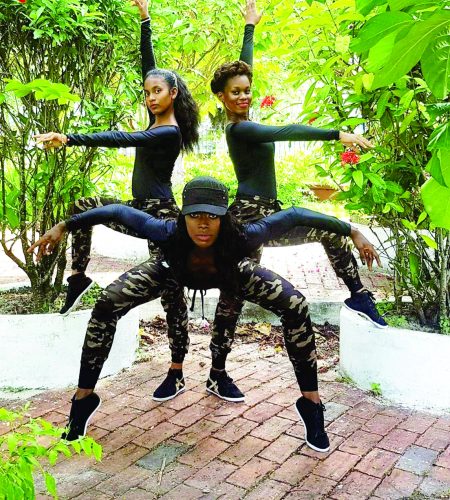 Enigma Entertainment Group has been around for almost a decade having been founded in 2009 by director Lynn Medford-Ronnkvist. Enigma Dance Studio, a section of the group, has taken its talents countrywide and beyond Guyana also. Come April 7, Lynn, along with four of her students, will be participating in the World of Dance in Trinidad in the hope of making it to the competitions slated for mid-July in the US, a TV series hosted by Jenna Dewan Tatum with Jennifer Lopez as Executive Producer.
When founding her group, Lynn wanted a name that would be out-of-the-box, mind boggling, peculiar, special and futuristic and so Enigma was born.
Enigma Entertainment Group was founded specifically as a community awareness project in West Ruimveldt but as the years went by it grew bigger and eventually moved to the Georgetown Cricket Club (GCC) at Bourda. It was founded around the same time as the Guyana Youth Arts Festival and is directly linked to the original Youth Arts Festival in England…..
To continue reading this article
Comments

Kareem 'cKush' Lewis's latest song "Another Day" has been blowing up the airwaves on 94.1 Boom FM and 98.1 Hot FM since its release last month.

Poetry on a stool and tassa drumming are among the treats as the Rupununi Music and Arts Festival continues today at the Manari Ranch.

Police Constable of Brickdam Police Station Michael 'Smallie' Small placed third with his song "Help Meh Stop the Violence" at the Junior Calypso competition on February 3, at the Mahaicony Fun Park.

Renata Burnette has been lighting up the poetic stage for the last two years.

Reggae/dancehall singer and songwriter Owen Adams recently released his brand new single "Life Too Short".