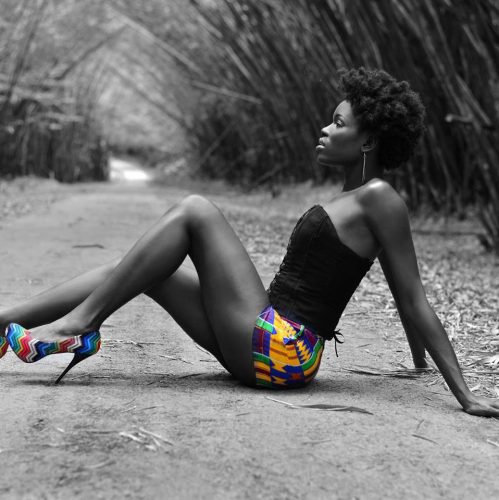 When Yohlanda Kerr won the Guyana Model Search back in 2009, hers was the coveted name and look. Since then, her modelling career has blossomed, and she is now vying for the Caribbean Style and Culture, People's Choice Model of the Year Award.
As a little girl, Yohlanda never cared for fashion or the life of it until she was coerced into entering a pageant at 14. She had always been tall and slim, and friends felt she had a walk, or more of a strut that led to them giving her various nicknames over it. Then one afternoon after school, she and friends were approached by officials for a pageant scouting for contestants. Without hesitation, the other girls nominated Yohlanda for the pageant. That year, she placed second in the Miss East Ruimveldt Pageant and copped the Best Smile Award.
Pageantry, she shared in a sit down with The Scene, was just something she wanted to try, but later realized that her heart was never really in it. In the years to follow, her fascination grew whenever she looked at the Victoria's Secret models and she began to imagine herself strutting runways. She began to feel that she was born to be a model…..
To continue reading this article
Comments

Can exuberance look graceful in a ballet performance? Yes. And Isaiah Luther is the man who makes it happen.

Today, from 4.30 pm, the Indian Cultural Centre will screen the film Chandni, starring Sridevi Kapoor, Rishi Kapoor and Vinod Khanna.

Last Saturday evening saw the sashing of eight of the nine gorgeous contestants vying for the Miss Earth Guyana crown at the Aracari Hotel and Resort.
Come tomorrow evening the National Park will come alive when what is described as Guyana's biggest car and bike show—Nik Shine Ride—kicks off and the finest and shiniest working old and new car, minibus and SUV face off for over $1 million in cash and prizes.

At a time when the world is celebrating the existence of women, the SHADES Women's Club was launched last Saturday evening at the Georgetown Cricket Club.