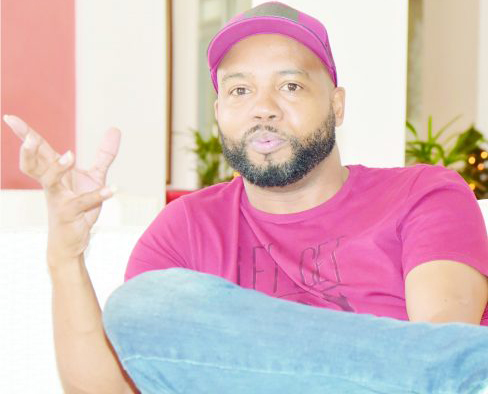 Gospel singer Saiku Andrews was recently named 2018's Caribbean Artiste of the Year for his album 'You' at the Sterling Gospel Music Awards held in Jamaica. The album sold some ten thousand copies at its last May's launching.
"It's a very proud feeling; not in an arrogant way but proud to know that as Guyanese your work was recognized and considered of a certain quality and standard to be able to be nominated in the first place. I'm proud also because this award serves as a motivation to aspiring Guyanese artistes that it is possible to achieve your dreams regardless of how far-fetched they may seem to others", the 'Pillow Could Speak' singer/songwriter said after he won the award.
The entire album which included writing, recording and producing was finished in less than ten months and has since been blowing up all over Guyana, in the gospel arena across the Caribbean and has even attracted a number of non-believers. 'You' was produced in Jamaica by producer Danny Browne.
The Caribbean Artiste of the Year Award caters for artistes across the Caribbean regardless new or old in the industry. Surprisingly Saiku made it into the nominations with 'You' being his debut album. He was the only artiste with a debut album to be nominated as everyone else nominated alongside him had a number of albums out.
A week later after winning this prestigious award, Saiku released a collaboration with Prodigal Son titled 'Name Is Written On It'. The song was written by himself and Calvin 'Prodigal Son' Whilby and was released on Good Friday.
Already Saiku is working on his next album to be released later this year or early 2019. He noted however, that prior to the release of this album, he will be releasing a number of other singles. "We have some great songs already so I'm really excited about this project", said Saiku.
'Name Is Written On It' however is not for sale. Fans can go to soundcloud.com where they can get a free download of it.
Saiku encourages Guyanese supporters to start supporting the purchase the original music of Guyanese artistes online. In doing so, this allows Guyanese artistes to have their music counted by Neilson Sound scan so they can have opportunities to be featured on overseas charts specifically the Billboard Chart.
His album 'You' is available for the price of $2,000 or US$10. With every purchase comes a digital copy that allows persons to download on their computers and phones. 'You' is available on all digital platforms.
CDs are also available at Andrews Supermarket and Kester D Music Centre.
Around the Web