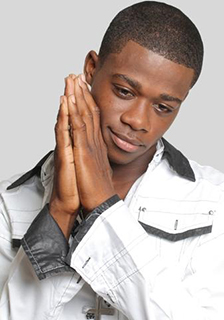 Formerly known as 'Lil J', singer/songwriter Simeon Browne has been letting fans know that he is "Still Around". Just recently, his latest single was released through Zojack Worldwide Web, an online distribution company that distributes for artiste Vybz Kartel. The company is responsible for getting the music out to the major online stores like YouTube and Spotify among scores of others or more specifically to two hundred of the major online stores.
"Still Around" shares of the challenges a producer and young man faces when trying to create positive changes in a society that is still fixed on doing the things the old way.
Simeon first emerged on the entertainment scene a decade ago, when he was 15 years old. A performer of Reggae, Dance Hall and Electronic Dance Music (EDM), the artiste has since added to this list of genres, an original of his called Southan Dance, which is a fusion of different cultures of music inclusive of ethnic, Pop and EDM.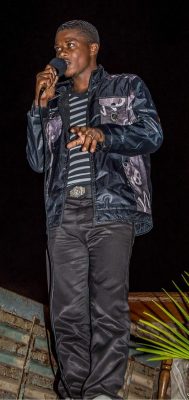 Coming from a family that is musically affiliated, Simeon began his childhood days singing in church. His love for singing had blossomed from listening to his grandfather belting out folk songs, while an uncle sang occasionally at special events.
Listening to all of the different versions of music drove him to wanting to create his own new sound. He began searching through a clutter of tins in his backyard and added some pots to them, then he drummed on them day after day coming up with new sounds and making blends of various kinds on his own. It was in this same backyard that he dreamt of one day taking on the world with his mic and creating different sounds that would take it by storm.
He was 12 years old when his mother moved to the UK to provide a better life for her children, but being away from her affected Simeon and his younger brother and music became a refuge for them. However, his mother, a nurse who was fond of literature, wanted her children absorbed in literacy, something Simeon had a love for. Being an avid reader, he was always in search of philosophical books and soon he was writing about things that interested him which he thought would be of value to society. A decade later, Simeon has written 200 songs and is still writing.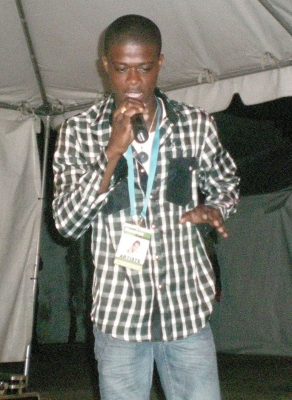 The artiste who hails from Haslington would travel daily to attend St Angela's Primary School, while his mother worked as a nurse in the city. He later attended St Mary's Secondary. He serenaded his fellow schoolmates at concerts. Later, while working at a communications company Simeon learnt of Qualfon's International Competition and entered it, finishing as the winner of the local leg of the competition.
Soon after Simeon had a different version of his beloved folk song "Janey Gyal" that he wanted to introduce to Guyana. "Janey Gyal", which was done in collaboration with Fojo through Vizion Sounds took Guyana by storm. At that point Simeon was known as 'Lil J' and his career in music skyrocketed; there was no going back. He later began working a manager of Kross Kolor Records producing for some of Guyana's best artistes including Peter Ram, Shawn English, Franale Holder, Jomo, Adrian Dutchin, Ruqayyah Boyer, Diana Chapman, Fojo, Big Red, Calvin Burnett, Melissa 'Vanilla' Roberts, Birchmore Simon, Gavin Mendonca and Kuttit from Trinidad & Tobago.
Music has taken Simeon to Brazil where he performed last year at a Reggae Festival and Barbados for the Showcase Guyana Concert held at Eddy Grant's place there.
"Music is everything to me. It's the only language I use to represent myself. If I write an article people will read it and just be informed but when it's music, it involves emotions and it is the greatest expression because of what it can do to people. Music has allowed me to meet so many different people in different places. I can use music to make the changes I want to see in the world. I can impact the world with my music. I can be an advocate for people through music. I can bring awareness on an issue even if it's just love," the artiste said.
Music has also kept him from following the wrong company and from being idle.
Simeon noted that being a part of the music network in Guyana he is challenged just the same as other artistes in relation to the archaic copyright law. But, he added, should that be addressed tomorrow, that will not be the end of the problems as there will be other challenges to be faced. These include finding a copy agent in Guyana, or people to deal with copyright which he opined would either mean bringing persons from abroad or sending persons for training. People need to be educated in different aspects and even if one is a singer, education plays a key role and should never be left on the back burner. It will take a process before "we can finally get there," Simeon said, adding, "the sooner we get started, the better."
Musically, Simeon is inspired by the late Whitney Houston and Michael Jackson, Usher, Jah Cure and Birchmore Simon. As regards singers who have been prolific in their writing, he admires Neyo, Vybz Kartel and Adam Young (Owl City). Surprisingly, however, when asked if he could meet anyone living or dead, he did not name any of his idols. Instead, he said that if he could, he would return to the years when the late Linden Forbes Burnham was Guyana's leader. "I would want to ask him about his vision for Guyana and the Caribbean, because I feel that it coincided with the vision of the Emperor of Ethiopia, Haile Selassie. Burnham had a passion for self-sufficiency and I'd want to learn whatever I could about that vision of his," he said.
Simeon, who is currently attached to the Public Relations Department at the Police Headquarters is also a member of the Joint Services Mixed Voice Choir. He remains hopeful that his music will soon make a change in the world.
Simeon is aspiring to study Criminology as well, because of his interest in the Criminal Justice System in Guyana and how people are affected.
The artiste who turned 26 last week is the owner and producer of the Wondamang Productions, which was founded in 2008 and last year aligned with Zojack Worldwide Web so as have its music distributed through one of the largest online markets.
Simeon's first studio album, 'Southan Guardians' which has 15 singles, is set to be released by next week.
Around the Web