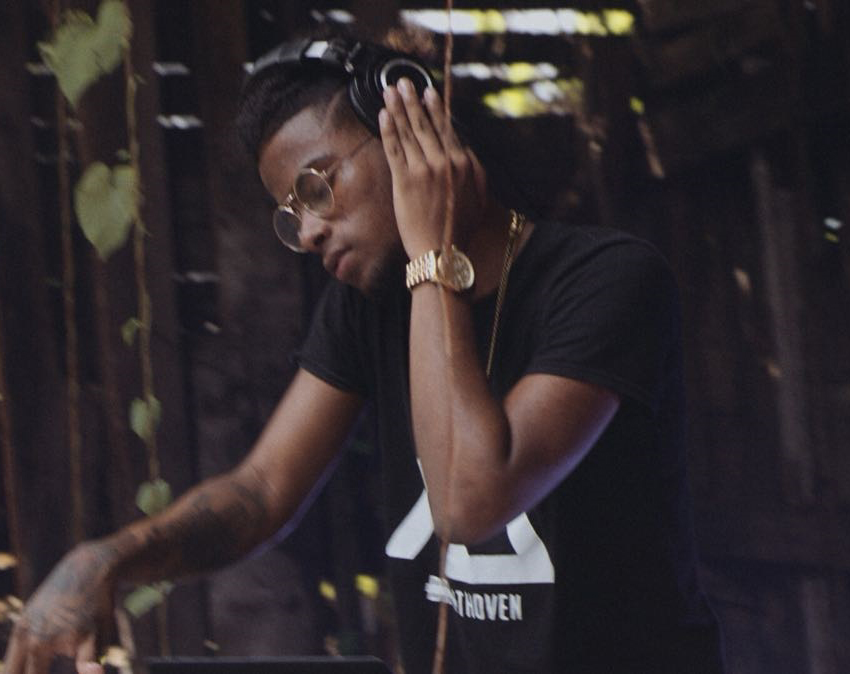 The last time The Scene spoke with Andrew 'Drew Thoven' King was four years ago. He had for the first time stepped out from behind his producer's console to sing and rap on a track he had composed for ATayJah and Randy Kirton.
Today he is back doing what he does best and is behind 52 songs released for Guyana Carnival, in collaboration with 12 of Guyana's best artistes.
The songs were all written by Drew and were enriched by the voices of Timeka Marshall, Jomo, Big Red, Lil Red, Kwasi Ace, Trevon Vibes, Lil Million, Lil Colwin, Adrian Dutchin, Brandon Harding, Natural Black and Jay Anderson.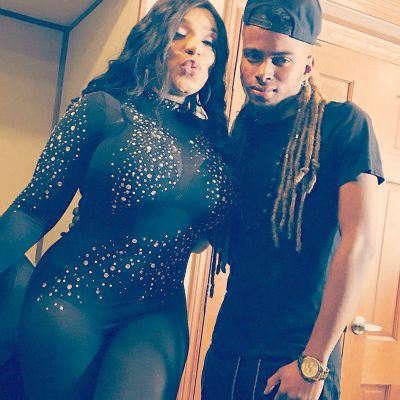 They were put together after the launching of the Guyana Carnival in November and have been posted and reposted numerous times, catching the ears of renowned international artistes, some of whom have already contacted Drew with a view to working with him.
Drew says he owes his music career to two outstanding men in his life: Director of Hits and Jams Kerwin Bollers and Gordon Moseley. These are the men, he said, who are responsible for steering his career. The young writer/producer/musician has written more than 500 songs to date, made thousands of tracks and worked with more than 150 local and international artistes.
Prior to his Carnival songs, he has worked closely with Destra, Sean Marshall, writing and producing songs for them, while he did remixes for Patrice Roberts, Vybz Kartel and Machel Montano. He has been writing and producing for Destra for the last two years.
"It's really nice being a Guyanese and having the opportunity to write and produce music for a singer like her. I've added some of our sounds and our culture to her music and other producers from abroad have since gotten a liking for our music that they too have begun patterning their sounds after ours," Drew said.
Among the songs by Destra with Drew's name on them are "Family", "Somebody", "Closer" and "Marry Dis Wine". Two weeks ago, Destra released a new album 'Destraction' with 20 tracks, 15 of which were written and produced by Drew.
Drew, who is the musical director of the Carnival has been working assiduously in getting things pulled off in time for the Independence holiday. "Getting the artistes and producing the songs is basically my job, though I'm assisting in other areas," Drew said. "Initially I wrote 60 songs but because it's Guyana's 52nd anniversary, 52 two were released. They are all Soca. Through the Guyana Carnival we're building an industry with these artistes and will have heavy rotation. The songs have been playing in the clubs, on air and social media. Companies are being inclined to using these songs for jingles. Carnival is bigger than many of people think. It's creating a lot of job opportunities: hotels are being built, there is a need for makeup artists, more vendors, designers, taxi drivers, artistes and the list goes on. Overall it's a good thing for Guyana where tourism and job opportunities are concerned but even better for the music industry." After carnival Drew plans on signing some of these same artistes to his label Kindred Republic.
He said that his inspiration for writing and composing songs depends largely on his environment. He composes the music first and depending what it sounds like, he comes up with the lyrics after. Sometimes Bollers would throw out ideas and Drew would scribble them down on a notepad ticking them off as soon as he's done with one.
In his earlier days, prior to producing, Drew listened to mostly heavy metal bands including Haste the Day, Linkin Park, Slip Knot, Breaking Benjamin, Bullet for my Valentine and Red. He confided that because of the host of Soca songs he recently compiled, he felt he needed a rock revival and listened to them some time ago, but he tries mostly to stay away from listening to anything, mainly because he wants to keep his music original.
Because he is consistently writing he can time when he expects a writer's block. According to him, this usually happens every two months and to deal with it he would take a break and travel, go partying or watch his favourite television series, usually watching an entire series before returning to his work again. His favourites include: "Fringe", "House", "The Black List", "Family Guy" and "The Amazing World of Gumball".
Speaking on the music industry in Guyana in terms of the survival of artistes, Drew said Guyanese artistes have a long way to go but many of them lack discipline or an education in music. He said some have the disposition that because they are Guyanese they are entitled to local success.
The solution to this, the producer advised, is for artistes not to try to do it all by themselves. Using Beyoncé as an example, he said that even the R&B diva has different experts assisting her in their respective areas. "Work with people who are specialized in the various areas. When somebody tells you they can do this for you, see first if they've done it for themselves," he admonished.
Drew has not attended university, against his family's wishes and advises those aspiring in the entertainment arena not to follow in his footsteps, but instead to always have a backup plan. He has a certificate in Music Production and Sound Engineering through the Berkley Music College's online programme and is currently pursuing a bachelor's degree in Music online as well; he will travel to attend his final year when that time comes.
Drew idolizes Beethoven, who he considers the greatest classical musician ever. He was stuck between him and Michael Jackson when asked who he would choose if he could meet anyone living or dead.
Drew has a list of things he intends to accomplish, and they include getting a Doctorate in Music, bringing home a Grammy Award, conducting an orchestra and learning to play the harp.
The producer who describes himself as reserved, funny, down-to-earth and a romantic says his free time often finds him watching television series, travelling and hanging out with friends.
Some of the top songs from the 52 released are "Ben" (Timeka Marshall), "Bamboo Fiah" (Trevon Vibes), "Perfect" (Timeka Marshall), "Cyan Dun" (Lil' Red), Body "Talk" (Big Red), "Beautiful People" (Brandon Harding), "Wine A Ting" (Drew Thoven and Timeka Marshall), "Double Up" (Jomo), "Pelt" (Jomo), "Downtown" (Lil' Red), "J'ouvert" (Kwasi Ace), "Finish Line" (Kwasi Ace), "Chip" (Lil' Colwin) and "Pop Dat" (Jay Anderson and Drew Thoven).
Drew is on Facebook and Instagram as Drew Thoven and can be contacted via email at [email protected]
Around the Web