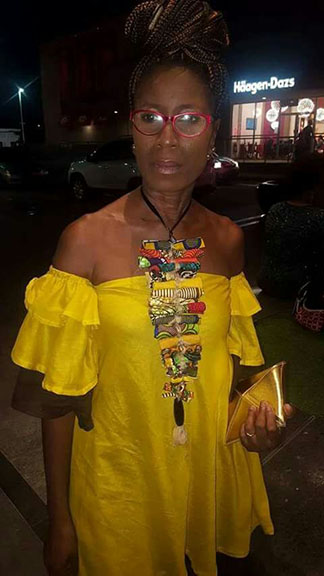 The Promenade Gardens has been chosen as the backdrop for Akilah Atherley's display of her latest clothing line 'Redemption', which will take the form of a Fashion Show and Tea Party on Saturday, July 28.
'Redemption' is the latest of the seven lines she has created so far that cater for both men and women.
Akilah's pieces have been shown in a few Caribbean countries and she has returned to her homeland to spice things up again. Atherley found her niche in designing when she was only 15 years old and has been taking her designing to a new level with each line.
'Redemption' celebrates African people and how they have evolved in fashion and style over the years, Akilah said. The contemporary African print line comes just in time to allow for persons to get their designer pieces for August 1, the Emancipation holiday whether they will be celebrating formally or simply and casually.
The event will feature Trinidadian jewelry designer Sandra DeFreitas displaying her handmade pieces as well as some of Guyana's renowned artistes including Michelle 'Big Red' King, who will also be modelling as well, the Dominion Dance Group, and an African presentation inclusive of sign language and mime by Sean Acku of the Guyana Deaf Mission, among a number of other items. Gracing the event also will be Mayor of Georgetown Patricia Chase-Green.
Aside from tea there will be local juice and other beverages and delicacies for persons to delight in.
The event begins at 3 pm and concludes at 5 pm. Tickets cost $2,000 and can be secured from Akilah at Akilah's Creative Xpressions on Facebook.
Around the Web