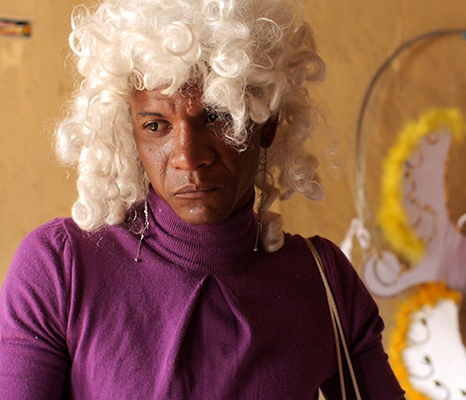 As the Society Against Sexual Orientation Discrimination (SASOD) continues its Painting the Spectrum 14 Film Festival, award-winning African film Tchindas will be one of the two screenings that explore lesbian, gay, bisexual, transgender and queer (LGBTQ+) rights, culture and history.
On Tuesday at 6 pm the society will present Tchindas, a co-production between Cape Verde and Spain. According to a press release, the movie focuses on Tchinda, one of most beloved women in Cape Verde, especially after she came out as a transgender person in the local newspaper in 1998. Every February, the month leading up to the carnival, the slow-paced atmosphere of the island transforms into a frenzied hustle and bustle as thousands flock to the streets. Tchinda and other LGBT Cape Verdeans are, of course, part of the celebration. The documentary is a trip to an unknown side of Africa that very few may have ever imagined.
The release said that the Hollywood Reporter praised the film, writing it was "a beautifully shot vérité chronicle of the all-consuming carnival preparations on São Vicente." Since its international premiere Tchindas received several awards at festivals such as the Outfest, the Chicago Reeling LGBT Film Festival, Miradas Doc, and Les Gai Cine Mad.
Then on Thursday the festival continues with a screening of six shorts. A transgender vlogger in Spain; a gay man deported during Italy's fascist regime; a queer and feminist Hip Hop artist in Germany – they all come together to show the many layers of queer culture and the many ways LGBT communities can resist oppression and advocate for their human rights.
Painting the Spectrum continues every Tuesday and Thursday in September. The screenings take place at SASOD's office, 203 Duncan Street, Lamaha Gardens (between Durbana Square and Eastern Highway) at 18:00 hours each evening. For more information on the screenings, visit the festival's website: www.spectrumguyana.wordpress.com
Admission to the film festival is free. The films are intended for mature audiences. SASOD reserves the right to refuse admission to minors who are not accompanied by a parent or guardian or persons who do not have identification to prove that they are not minors.
The festival aims to both offer a safe space for LGBTQ+ Guyanese to interact and communicate, and to educate the general public by presenting queer-themed films, which are almost never screened in mainstream cinemas in Guyana. SASOD is a local and international award-winning, 15-year-old, human rights movement and organization, leading change, educating and serving communities, to end discrimination based on sexuality and gender in Guyana.
Around the Web